US Dropping Iranian Oil Sanction Waivers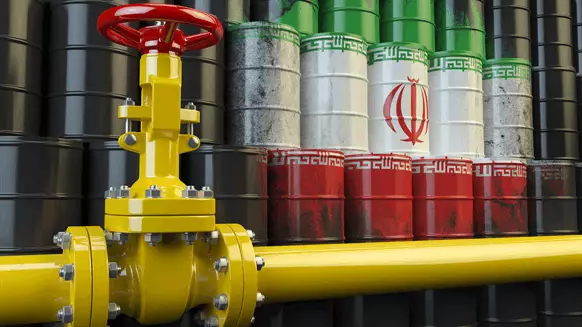 The temporary sanction waivers for eight countries importing Iranian crude is set to end.
The U.S. government's announcement that the temporary sanction waivers for eight countries importing Iranian crude, announced in November, will end after May with the avowed intention "to bring Iran's oil exports to zero", could remove around 1.1 million b/d from world markets.
Impact on global market?
"Saudi Arabia and others in OPEC will more than make-up the oil flow difference" President Trump stated on Twitter. In a similar vein, Bjørnar Tonhaugen of Rystad Energy notes, "since October 2018, Saudi Arabia, Russia, the UAE and Iraq have cut output by 1.3 million b/d, which is more than enough to compensate for the additional loss."
But this ignores the fact that crude is differentiated by its density (light or heavy) and sulphur (sweet or sour) qualities. Can Iran's output, which is mostly medium-sour and heavy-sour quality, be replaced? Tonhaugen is confident that Iranian Heavy, Light and West Kharoon grades are available from elsewhere. For example, Saudi Arab Light has similar quality to Iranian crudes and Russia's Urals crude and Iraq's Basra Light are comparable, asserts Tonhaugen. Thus, both in terms of quantity and quality Iranian crude could be replaced. But, is such confidence realistic in practice?
Uncertain prospects
To balance its budget, Saudi interests would best be served by crude prices of around $85. Nonetheless, Reuter's reports Saudi Energy Minister, Khalid al-Falih's assurances that his country, a key U.S. ally, would respond to customers' needs if requests for more oil were received, but he did not see 'the need to do anything immediately'. This statement helped to keep Brent crude above $70 per barrel in mid-May 2019. However, attacks on four Saudi oil tankers lying off the UAE as well as a drone mounted attack on pumping stations on the country's main east-west crude pipelines is disturbing and, if repeated, could spark doubts on Saudi Arabia's continuity of supply and ability to make large inroads into any shortfall of crude supplies in world markets.
This is especially important since production and exports from Libya and Nigeria are currently under threat and Venezuela's exports of heavy oil are under U.S. restrictions. In these circumstances, the oil market could become tighter, leading to crude price increases.
Iran's oil export prospects?
India, one of eight beneficiaries of U.S. waivers, has announced its compliance with U.S. sanctions. In contrast, Turkey remains a committed buyer of Iranian crude, since "we do not accept unilateral sanctions and impositions", stated Foreign Minister Mevlut Cavusoglu to Turkish state news agency, Anadolu. Indeed, Rystad Energy expects Iranian crude exports to fall to 600,000 b/d in June, to be shared 500,000 million b/d for China and the remainder by Turkey. One reason for China's continuing purchases is that its refineries are configured to process Iranian crude and typically yield better margins compared to similar grades from rival suppliers such as Saudi Arabia. In addition, Kamal Kharrazi, head of Iran's Strategic Council on Foreign Relations is quoted in Le Monde as saying, "European firms can still buy oil from Iran as some companies don't have interests in the United States."
There is also clandestine trade. In the past eight months Windward data recorded 60 "ghost shipments" of Iranian oil in which vessels turned off their transmission systems. This is not forgetting the mid-ocean transfers of oil and other goods used not only by Iran but also Venezuela and North Korea.
In reality, President Trump's sanctions to stop Iranian crude exports are likely to be harder than envisaged and their success might lead to unanticipated crude price increases, which would be bad news for the world economy.