US Daily Oil Output Growth Could Fall from 440K to Nil
by Matthew V. Veazey
|
Rigzone Staff
|
Wednesday, November 06, 2019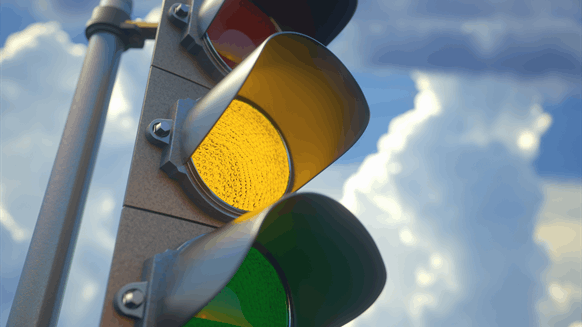 Welcome to the new era of moderation for shale producers.
IHS Markit predicts that growth in U.S. oil production is heading for a "major slowdown," falling from 440,000 barrels per day (bpd) in 2020 to "essentially flattening out" the following year.
In a new outlook for oil market fundamentals for 2019 to 2021, IHS Markit reported Wednesday that shale producers – who have driven rapid growth in domestic output in recent years – are placing more emphasis on capital discipline and shareholder returns amid a weaker price environment.
The 440,000 bpd in annual growth projected for 2020 itself represents a dramatic reduction from last year's figure.
"Going from nearly 2 million barrels per day annual growth in 2018, an all-time global record, to essentially no growth by 2021 makes it pretty clear that this is a new era of moderation for shale producers," Raoul LeBlanc, IHS Markit's vice president for North American unconventionals, commented in a written statement emailed to Rigzone. "This is a dramatic shift after several years where annual growth of more than 1 million barrels per day was the norm."
According to IHS Markit, producers now face the challenge of aligning their activities with investors' new focus on return on capital. Compounding the difficulty for producers are expectations that oil prices are expected to be lower for an extended period as well as harder-to-access financing from capital markets, the information and analytics provider added. The firm noted that exploration and production (E&P) companies are trading at multiples that are one-half to one-third of what they were in 2017 and that debt markets are limiting fresh debt to the largest shale players.
"The combination of closed capital markets and weak prices are pulling cash out of the system," said LeBlanc. "Investors are imposing capital discipline on E&P's by pushing down equity prices and pushing up the cost of capital on debt markets."
Given the financial trends and assuming a West Texas Intermediate (WTI) crude oil price averaging around $50 per barrel in 2020 and 2021, IHS Markit foresees significant effects on operations. The firm noted that it expects a nearly $20 billion drop in onshore drilling and completions spending over three years. It projects the capital spending decline to occur as follows:
Down 10 percent to $102 billion in 2019
Down another 12 percent to approximately $90 billion in 2020
Down an additional eight percent to around $83 billion in 2021.
"It all represents the strongest headwinds for shale producers since the oil price collapse in 2015," said LeBlanc.
Moreover, LeBlanc said that producers will not be able to benefit from some options that helped them to weather the previous downturn.
"Operators were able to outperform the price collapse in 2015-2016 because they were able to vastly outspend cash flow thanks to accommodative debt and equity markets, while at the same time achieving huge leaps in well productivity and capital efficiency," he explained. "This time around, capital markets are skeptical and wary, and the scope for further productivity gains is limited."
To be sure, IHS Market contends the industry can still grow rapidly given the right conditions. The report finds that a $65 per barrel oil price would support strong volume growth and give shareholders meaningful returns. It also concludes an oil price in the mid-$50s represents the "crucial tipping point for this new shale era," explaining the range maintains viability – sustaining some production growth and delivering returns to shareholders.
"There is certainly ample inventory of high-quality wells out there," concluded LeBlanc. "Shale producers are making a deliberate change to the business model in response to investor demands. The question becomes, what are the new conditions for growth? The answer is that now the trajectory of production depends almost entirely on the oil price."
To contact the author, email mveazey@rigzone.com.
Generated by readers, the comments included herein do not reflect the views and opinions of Rigzone. All comments are subject to editorial review. Off-topic, inappropriate or insulting comments will be removed.
MORE FROM THIS AUTHOR
Matthew V. Veazey
Senior Editor | Rigzone