US Cuts Oil Price Forecasts Again
|
Thursday, September 12, 2019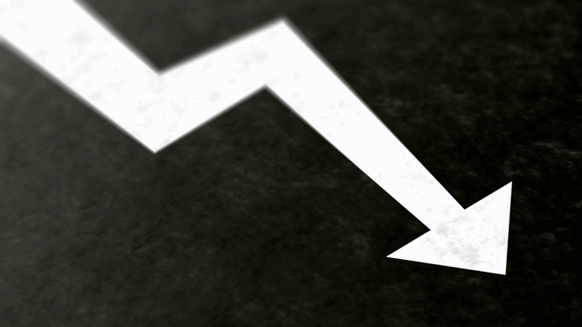 The U.S. Energy Information Administration has cut its Brent oil price forecasts again.
The U.S. Energy Information Administration (EIA) has cut its Brent oil price forecasts again, the organization's latest short-term energy outlook (STEO) report has revealed.
Brent spot prices are now expected to average $60 per barrel in the fourth quarter of this year and $63.39 per barrel for the whole of 2019. In 2020, Brent is forecasted to average $62 per barrel.
In the EIA's previous STEO, Brent was projected to average $65 per barrel in 4Q, $65.15 per barrel in 2019 as a whole and $65 per barrel in 2020. Back in July, the EIA forecasted that Brent would average $67 per barrel in 4Q, $66.51 per barrel in 2019 and $67 per barrel in 2020.
Last week, analysts at Fitch Solutions Macro Research (FSMR) further cut their Brent oil price forecasts. The analysts now expect Brent to average $64 per barrel this year, before dropping to an average of $62 per barrel in 2020.
In August, FSMR analysts expected prices to average $67 per barrel this year and $65 per barrel in 2020. In July the analysts forecasted an average of $70 per barrel in 2019, and $76 per barrel in 2020.
Demand, U.S. Production Growth
In its latest STEO, the EIA forecasts that global liquid fuels consumption will increase by 0.9 million barrels per day (MMbpd) this year.
This is down from year-over-year growth of 1.3 MMbpd in 2018, the outlook noted. The slowing liquid fuels demand growth reflects EIA's assumption of decelerating growth in global oil-weighted gross domestic product (GDP).
The EIA anticipates that global liquid fuels demand will increase by 1.4 MMbpd in 2020 "as a result of an expected increase in global GDP growth", the STEO revealed.
U.S. crude oil production is projected to average 12.2 MMbpd in 2019, up by 1.2 million from the 2018 level, according to the STEO. U.S. oil production is expected to rise by 1 MMbpd in 2020 to average 13.2 MMbpd.
"The slowing rate of crude oil production growth reflects relatively flat crude oil price levels and slowing growth in well-level productivity," the STEO stated.
The EIA is the statistical and analytical agency within the U.S. Department of Energy. The EIA collects, analyzes, and disseminates independent and impartial energy information to promote sound policymaking, efficient markets and public understanding of energy and its interaction with the economy and the environment, according to the EIA's website.
To contact the author, email andreas.exarheas@rigzone.com
Generated by readers, the comments included herein do not reflect the views and opinions of Rigzone. All comments are subject to editorial review. Off-topic, inappropriate or insulting comments will be removed.