US Cuts Brent Oil Price Forecast
by Andreas Exarheas
|
Rigzone Staff
|
Wednesday, August 07, 2019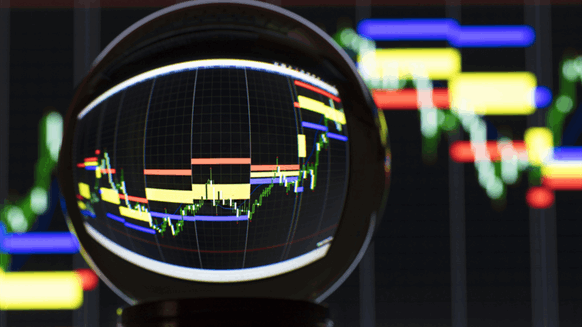 The U.S. Energy Information Administration has cut its Brent spot price forecast.
The U.S. Energy Information Administration (EIA) has cut its Brent spot price forecast to $64 per barrel in the second half of 2019 and $65 per barrel in 2020 in its latest short-term energy outlook (STEO).
In its previous STEO, released in July, the EIA's Brent spot price forecast for the second half of the year and 2020 was $67 per barrel.
Commenting on its latest projections, the EIA said in its August STEO that the forecast of "stable" crude oil prices is the result of its expectations of a "relatively balanced global oil market".
Earlier this week, Fitch Solutions Macro Research (FSMR) analysts made a "major downward revision" to their Brent oil price forecasts.
The analysts now expect prices to average $67 per barrel this year and $65 per barrel in 2020. This compares to FSMR's previous forecasts of $70 per barrel in 2019 and $76 per barrel next year. The Bloomberg consensus, which was highlighted in the report, forecasted that Brent would average $67.7 per barrel in 2019 and $67.8 per barrel in 2020.
Back in May, analysts at FSMR saw the price of Brent averaging $73 per barrel this year. In March the analysts lowered their average annual price forecast for Brent for 2019 from $75 per barrel to $73 per barrel.
Record Production
In its August STEO, the EIA also forecasted that U.S. crude oil production will average 12.3 million barrels per day (MMbpd) in 2019 and 13.3MMbpd in 2020. Both of these would be "record levels", the EIA highlighted.
The EIA estimates that U.S. crude oil production averaged 11.7MMbpd in July, which it pointed out was a 0.3MMbpd drop from the June level.
"The declines were mostly in the Federal Gulf of Mexico (GOM), where operators shut platforms for several days in mid-July because of Hurricane Barry," the EIA stated in its August STEO.
"EIA estimates that GOM crude oil production fell by more than 0.3MMbpd in July. Those declines were partially offset by the Lower 48 States onshore region, which is mostly tight oil production, where supply rose by more than 0.1MMbpd," the EIA added.
Back in June, Rystad Energy forecasted that U.S. crude output would rise to 13.4MMbpd by December.
On July 14, BSEE estimated that approximately 72.82 percent of GOM oil production and approximately 61.68 percent of GOM gas production had been shut-in due to Barry.
Generated by readers, the comments included herein do not reflect the views and opinions of Rigzone. All comments are subject to editorial review. Off-topic, inappropriate or insulting comments will be removed.
MORE FROM THIS AUTHOR
Andreas Exarheas
Editor | Rigzone