US Crude Production to Hit Record 7.94 MMbpd in December
|
Wednesday, November 14, 2018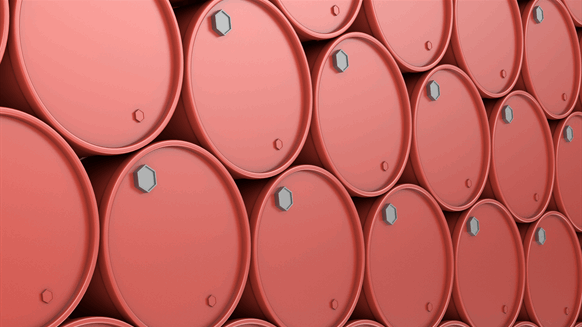 The US EIA projects record crude oil production in December.
Crude oil production in the United States is forecasted to reach a record of more than 7.94 million barrels per day in December, according to a monthly drilling report released Nov. 13 by the U.S. Department of Energy's Energy Information Administration (EIA).
The report, which looks at seven basins, found that total oil production is expected to increase by 113,000 barrels per day in December.
The Permian is leading the pack with anticipated increases of 63,000 barrels per day to put December production in the nation's most popular basin at almost 3.7 million barrels per day.
All basins in the report expect increased production (Anadarko, Appalachia, Bakken, Eagle Ford, Niobrara, Permian) except for the Haynesville which is expected to remain flat at 43,000 barrels per day.
The EIA's drilling report also shows increases of gas production across the board. The Appalachia Basin – known for its natural gas production – is expected to lead all increases in December to produce just over 30.4 billion cubic feet per day (bcf/d) in December.
Overall gas production is expected to increase almost 1.04 bcf/d in December.
Generated by readers, the comments included herein do not reflect the views and opinions of Rigzone. All comments are subject to editorial review. Off-topic, inappropriate or insulting comments will be removed.