Unconventional Wells Getting Early Win from Predictive Analytics
by Matthew V. Veazey
|
Rigzone Staff
|
Monday, November 12, 2018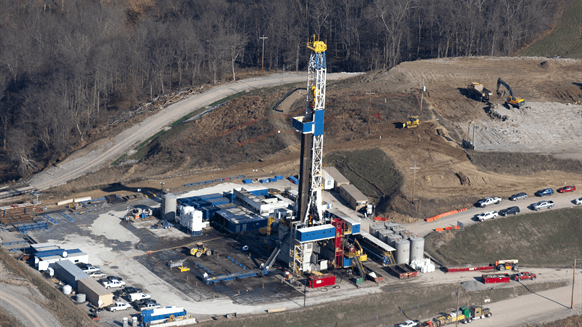 More than one-half of the world's top 100 largest oil and gas companies are now using digital tools to predict the future.
More than one-half of the world's top 100 largest oil and gas companies are now using digital tools to predict the future, but the oil and gas industry still has a long way to go to take full advantage of predictive analytics (PA), according to a new report from Lloyds Register (LR).
In its 2018 Technology Radar Oil & Gas report, LR observes that 57 percent of the 100 largest oil and gas firms by market capitalization are turning to PA to achieve operating efficiencies and cost savings. Moreover, 34 of the 57 firms indicated to LR that they are already seeing value from deploying PA.
PA uses information from existing data sets to determine patterns and predict future outcomes and trends, LR explained. The practice creates what-if scenarios and risk assessments to forecast potential future events with an acceptable level of reliability, the consultancy added.
"This report makes clear that the oil and gas industry still has much to do to lay a solid foundation for using predictive technologies effectively," Nial McCollam, LR's chief technology officer, said in a written statement emailed to Rigzone. "Companies will do this by solving data quality and standardization issues and establishing the external relationships that will give them access to the large volumes of data they need."
LR stated that industry executives and other experts interviewed for the report have identified several fields of predictive and other analytics applications that the oil and gas industry is already using to some degree. Some companies represented in the report include Schlumberger, ConocoPhillips, Chevron, Shell, Halliburton, Woodside Petroleum and Maersk Drilling, LR noted.
The report finds that unconventional wells, particularly in North America, represent the biggest early PA beneficiary to date. For instance, LR found that companies are saving $325,000 per rig using machine learning to predict drill-bit locations. In addition, it observed that using PA to predict failures is helping gas pipeline companies on the U.S. East Coast to cut costs by $7 million. Also, the report noted that the oil and gas industry is testing and applying PA to:
Use machine learning to improve safety improvement capabilities
Deploy in unconventional wells to change the attitude of management
Model behavior to reduce the frequency of safety incidents
LR added that survey participants are taking more of a wait-and-see attitude in regard to deriving oil and gas benefits from artificial intelligence (AI). The consultancy noted that respondents believe AI is unlikely to be applied beyond niche applications for another three years.
"At least one-third of the top 100 industry players by size are generating a beneficial impact from using this technology," McCollam said of PA. "Sure, there is a long way to go, but adoption and new ways of thinking and working is becoming a reality. Foreseeing and preventing events that lead to injury, loss of life or environmental damage is a key part of predictive analytics – and even more so in driving efficiencies and enhancing performance."
LR unveiled the report this past weekend in Abu Dhabi, where the Abu Dhabi International Petroleum Exhibition and Conference (ADIPEC) 2018 is underway through Nov. 15.
Generated by readers, the comments included herein do not reflect the views and opinions of Rigzone. All comments are subject to editorial review. Off-topic, inappropriate or insulting comments will be removed.
MORE FROM THIS AUTHOR
Matthew V. Veazey
Senior Editor | Rigzone