UKCS Decom a $22B Industry to 2025
by Andreas Exarheas
|
Rigzone Staff
|
Wednesday, November 29, 2017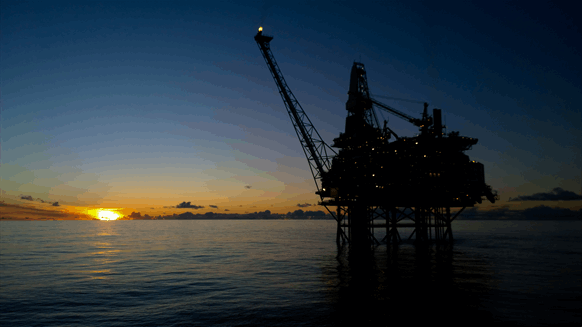 A total of $22 billion is forecast to be spent on decommissioning on the UKCS from 2017 to 2025.
A total of $22 billion (GBP 17 billion) is forecast to be spent on decommissioning on the UKCS from 2017 to 2025, according to a new report from industry body Oil & Gas UK.
Of this amount, $10.5 billion (GBP 7.9 billion) will be spent in the central North Sea, the report states, and the largest category of expenditure on the UKCS during the period will be well plugging and abandonment at $11.1 billion (GBP 8.3 billion).
Decommissioning is expected to take place on 349 fields across the North Sea from 2017 to 2025, including 214 fields on the UKCS, 106 fields on the Dutch Continental Shelf, 23 fields on the Norwegian Continental Shelf and six fields on the Danish Continental Shelf.
Across the regions, over 200 platforms are forecasted to be completely or partially removed, close to 2,500 wells are expected to be plugged and abandoned and nearly 8000km of pipeline is expected to be decommissioned.
Commenting on the report, Oil & Gas UK's upstream policy director, Mike Tholen, said it demonstrated the UK's growing expertise in decommissioning.
"[It] highlight[s] that there is a very real opportunity for the UK's decommissioning sector to develop competitive capabilities and become a champion of decommissioning excellence in the global arena," he added.
Julia Derrick, oil and gas partner at law firm Ashurst, said the need to decommission some aging infrastructure should not be seen as a 'death knell' for the UKCS.
"Instead it should be seen as an opportunity for the UK to become a leader in this area," she said in a statement sent to Rigzone.
Generated by readers, the comments included herein do not reflect the views and opinions of Rigzone. All comments are subject to editorial review. Off-topic, inappropriate or insulting comments will be removed.