UK West Shetland Seismic Survey Acquisition Commences
by Andreas Exarheas
|
Rigzone Staff
|
Monday, September 17, 2018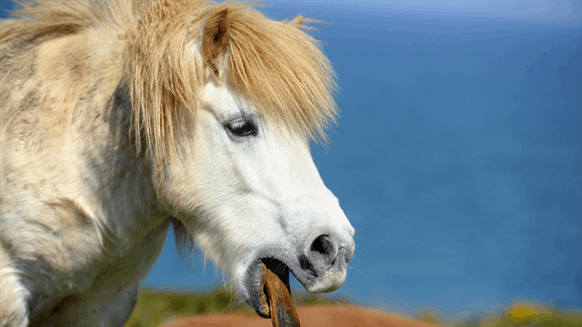 CGG commences the acquisition of a seismic survey in the UK West Shetland basin.
CGG announced Monday that it has commenced the acquisition of a seismic survey in the UK West Shetland basin.
The 1,389 square mile survey has been designed in collaboration with "major international oil companies" and focuses on a "prospective but underexplored area north-west of the Shetland Isles over the northern part of the Rona Ridge," CGG revealed in a statement posted on the company's website. The final data will be available in mid-2019, according to CGG.
"This survey is another example of CGG working closely with clients to deliver the best possible subsurface images in a cost-effective and timely manner," Sophie Zurquiyah, the CEO of the company, said in a CGG statement.
"Until now, oil and gas companies interested in the exploration potential of this part of the West Shetland Basin have lacked high-quality seismic data. We expect our new rich-azimuth images to reveal an unprecedented level of detail in this exciting frontier area," she added.
The West of Shetland was touted as the place to be for UK growth in a recent report by Wood Mackenzie.
Large scale activity in the region in the near and medium term will lead to production growth into the mid-2020s, "and perhaps beyond", according to the report, which highlighted that the area is still a core region for major oil and gas companies.
The report outlined a number of upcoming project milestones to watch out for in the West of Shetland in the near future, including the below:
The start up of production at the 640 million barrel of oil equivalent Clair Ridge project in the fourth quarter.
The start up of the Lancaster EPS project in the second quarter (2Q) of 2019.
A possible final investment decision (FID) on the Cambo project in 2Q 2019.
A possible FID on the Rosebank project in 2Q 2019.
CGG, which describes itself as a "leader in cutting edge geoscience", is headquartered in France. The company has a workforce of around 5,300 employees and over 29 subsurface imaging centers, according to its website.
Generated by readers, the comments included herein do not reflect the views and opinions of Rigzone. All comments are subject to editorial review. Off-topic, inappropriate or insulting comments will be removed.
MORE FROM THIS AUTHOR
Andreas Exarheas
Editor | Rigzone