UK Students Share Oil, Gas Sentiments and Employment Outlook
by Christina Nikolova
|
Rigzone Contributor
|
Thursday, June 06, 2019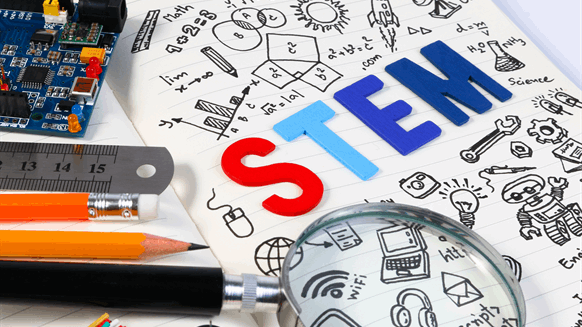 PhD students give their take on the most attractive oil and gas companies and current sentiments about entering the industry.
The oil and gas sector has always relied on highly qualified and skilled people to help push the efficient frontiers of petroleum exploration and production. Postgraduate students can offer innovative and applied solutions for specific problems that the industry faces and can be a valuable part of the workforce for oil and gas companies.
Rigzone recently held a student roundtable with PhD students working on oil and gas related projects to tell us which industry companies were the most attractive to them, whether they thought they stood a reasonable chance of being employed by these companies, how prepared they felt by their university for a successful career in the oil and gas industry and, lastly, how they would sum up their views as students soon entering the professional sector.
The Most Attractive Companies
BP, Equinor, ExxonMobil, Total, Shell and Schlumberger were named as some of the most attractive companies by the PhD students interviewed. All these companies are well established in the UK, and overseas, and offer diverse career opportunities with strong training programs. The students outlined that these companies were attractive because of their technology innovations, work conditions and ethos.
"Equinor, for example, understands the importance of hydrocarbons but they also look at how to produce them in a sustainable way. They also have an increasing portfolio of diverse energy projects, not just oil and gas," Bastian Steffens, a PhD student at Heriot-Watt University, said.
Smaller companies such as Cairn Energy, Tullow Oil, Siccar Point Energy, Wintershall and Lundin Petroleum were also chosen by the students. Revealing one of the reasons why, Jack Lee from Durham University said, "these companies could offer [a] nice working environment with faster career progression".
Chances for Being Employed
The students were fairly confident that they stood a reasonable chance of being employed by their favorite companies, due to the relevance of their research projects and the training they received during their studies.
Catriona Sellick from Durham University strongly believes that her previous employment with Schlumberger for seven years and her current PhD project, which is partly sponsored by BP and partly funded by NERC CDT in Oil & Gas, would put her at a distinct advantage when it comes to applying for jobs.
"Being a female who would be applying for something other than an entry-level job would probably help too," Sellick said.
Amanda from Heriot-Watt University, who didn't want her full name published, is also positive about her chances for employment within the oil industry, although she worries that already having two years of work experience may be considered too much for graduate roles and not enough for other jobs.
From Academia to Industry
Asked about whether their university had prepared them for a successful career in the oil and gas industry, the PhD students replied positively. Steffens said the Institute of Petroleum Engineering at Heriot-Watt University focuses on applied research and is famous for its close relationship with the industry.
"Durham University also enjoys close links to the oil industry through the Durham Energy Institute and Student Energy Durham, which offer opportunities to attend workshops related to the energy industry as a whole, not just oil and gas," Sellick stated.
Lee, who is part of the NERC CDT in Oil & Gas, as are Steffens and Sellick, said he feels the CDT has given him a better idea of different jobs he could have in the industry and widened his knowledge base.
The NERC CDT in Oil & Gas provides industry level courses led by prominent academics and industry experts. The courses cover topics from environmental impacts and regulations to petroleum economics and mature basins development in a geological and engineering context.
The Mood Among Oil and Gas Graduates
Summing up the mood among the students, in general they agreed that there is more optimism among graduates about their future in the industry than a few years ago. They added, however, that there was a degree of uncertainty as to what to expect from the industry considering the oil price and current state of global politics.
Christina is a third year PhD student at Heriot-Watt University with background in marine biology and biotechnology and interests in sustainability in the energy sector. To contact Christina: christinanikolova.1@gmail.com
Generated by readers, the comments included herein do not reflect the views and opinions of Rigzone. All comments are subject to editorial review. Off-topic, inappropriate or insulting comments will be removed.
MORE FROM THIS AUTHOR
Christina Nikolova
Rigzone Contributor