UK, Scotland: The North Sea Ain't Done Yet
|
Friday, December 22, 2017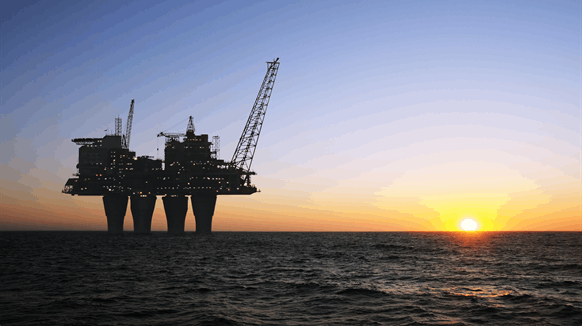 UK and Scottish government representatives see a bright future.
The North Sea oil and gas industry isn't done yet, that's the message UK and Scottish government representatives want to get across after recent figures revealed a 25 percent drop in employment in the region since 2014.
"We see a long future for the North Sea industry," a Department for Business, Energy and Industrial Strategy spokesperson told Rigzone.
"The oil and gas sector continues to play a significant role in the UK even after decades of success," the spokesperson added.
Paul Wheelhouse, the Scottish government's minister for business, innovation and energy, echoed this sentiment, stating that there are still "significant opportunities" in the North Sea, with up to 20 billion barrels of oil equivalent up for grabs.
"We recognize the challenges that are faced by the oil and gas industry and we are using our devolved powers to support the industry and its workforce through these challenging times," Wheelhouse told Rigzone.
"This government's focus is on stimulating growth, protecting and creating jobs and promoting Scotland as a great place in which to do business, and the oil and gas industry is a very important part of that vision," he added.
In 2016, 34,170 workers were employed within the southern, central and northern North Sea, according to the latest figures from industry body Oil & Gas UK. This marked a drop of 25.57 percent compared to 2014, when 45,913 workers were employed within the same regions.
Total employment figures in the offshore UK oil and gas industry (including direct, indirect and induced work) dropped to 302,200 in 2017, the lowest in at least five years. This number was:
315,400 in 2016
373,800 in 2015
463,900 in 2014
440,900 in 2013
Oil & Gas UK's workforce engagement and skills manager, Alix Thom, confirmed that the oil price crash was a key driver for the job losses.
"The industry lowered headcount as one way of quickly reducing costs in response to plunging oil prices and the resulting drop in activity," Thom told Rigzone.
Looking to the future, Thom said that employment numbers in the region will depend on future levels of investment and the type of activity that will be taking place in the UK Continental Shelf.
"Hence the key priority is to attract fresh investment into the basin to drive new activity and protect jobs," said Thom.
A good way to make this happen is to ensure that UKCS investment opportunities look attractive when compared with global alternatives, Thom stated.
"The efficiency measures the industry has deployed over the past two years have improved its competitiveness more than any other comparable basin, with average unit operating costs having almost halved since 2014 … from $29 to $15 per barrel," Thom said. "These positive developments will help attract fresh investment into the basin." The UK recently completed the application stage of its 30th Offshore Licensing Round, which received a 'great response', according to the Oil & Gas Authority.
1
2
View Full Article