UK Oil Course Enrollment Stops its Decline
|
Tuesday, October 15, 2019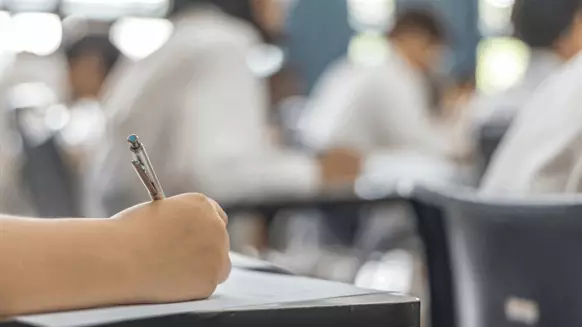 Despite the need for data scientists and data analysts, this has not reduced the industry's interest in petroleum engineers.
According to experts familiar with the subject, after a few years of declining enrollment petroleum engineering courses offered by UK universities are beginning to stabilize.
"When the oil price came down (in 2015) we found a decline of post-grad and undergraduate interest,'' Reza Malakooti, a lecturer in petroleum engineering at the University of Portsmouth, said. "Hiring has been affected here in the UK by the oil price," Malakooti added. "In 2015 most companies froze hiring from graduate programs," the lecturer continued.
During the downturn, prices dropped from $135 in June 2015 to $35 by the end of February 2016. "We had a total of 23 students graduate this year. Five years (2014) ago it was 45," Jonathan Redfern, head of petroleum geoscience and basin studies and director of the petroleum geoscience Mscs, run within SEES at the University of Manchester, told Rigzone in a written statement via email.
According to industry experts familiar with higher education in the UK, the declining trend of enrollment in oil courses wasn't unique to a particular school but affected the UK as a region.
Kevin Taylor, head of department and professor of sedimentary geoscience at the University of Manchester, said, "in the masters of petroleum geoscience we've seen a drop in the past five years but [this] stabilized [in] the last three years. Still, the numbers are half of what they were ten years ago."
"There was a decline in recruitment to our petroleum courses two years ago, but now the numbers have stabilized with some signs of a slight increase in interest this year (2019)," Martin Blunt, Shell Professor of reservoir engineering at Imperial College of London, said in a written statement emailed to Rigzone. "Generally, I consider the oil and gas industry to be seriously understaffed, so there may be a crisis in recruitment if the oil price was to rise substantially," Blunt noted.
A civil engineering student who graduated in 2018 and now works with Schlumberger in Saudi Arabia commented, "some of the top students (in the UK) don't apply as they are concerned with environmental issues with oil and gas. I would suspect the overall interest in working in oil and gas is falling over time."
"Europe has got the climate change argument big time," Ian Phillips, a part-time lecturer at one of the universities in Aberdeen, told Rigzone.
More Specialized Skills
"The North Sea is a mature province so there has been an upturn in exploration but there are smaller reserves people are chasing, so companies are coming in recruiting students that have more specialized skills," Professor Kevin Taylor said. A student online via email told Rigzone: "There's definitely no shortage of qualified junior-level applicants for technical functions, save for relatively specific roles (data science, data analytics)."
Despite the need for data scientists and data analysts, according to industry experts familiar with the matter, this has not reduced the industry's interest in petroleum engineers. "We still need someone who understands the physics behind the data analytics," stated Dr. Watson, department chair of petroleum engineering at Texas Tech University. "So there is still a demand to deliver engineers to the market for a long time to come."
According to research published by OPITO this year, by 2025 it is estimated the UK oil and gas industry needs to attract over 25,000 new people with around 4,500 in roles that do not currently exist.
"Future roles may include 'Artificial Intelligence Business Development', 'Virtual Reality Journey Builder' and '3D Material Scientist' and will work in areas such as data science, automation, and new materials. The future is exciting, and it's a story we want to share with the next generation," Jill Glennie, director of external affairs at OPITO, commented via email to Rigzone.
"For the core oil and gas subjects, there are still students – even though the numbers are fewer – so they will likely find it easier to secure work," Ian Phillips, chief executive of the Oil and Gas Innovation Centre, commented via email to Rigzone. "A lot of the roles are not oil and gas specific (e.g. data scientist, robotics engineer etc.) – so the oil industry will be part of the wider shortage of such new skills," Ian added.
"I would say the situation is getting better when you compare this time to three years ago. The industry is realizing they need people to hire junior engineers or graduate students," noted Malakooti.
Seth King graduated with a BA in English from the University of Vermont. He has contributed to Complex News, One37pm, The Federalist, Passionoftheweiss, The American Conservative, and blogs at dwiuniverse.com. He currently resides in Boston, MA.
To reach the author, email sethkingwriter@gmail.com.
Generated by readers, the comments included herein do not reflect the views and opinions of Rigzone. All comments are subject to editorial review. Off-topic, inappropriate or insulting comments will be removed.