UK Offers Acreage in 31st Round
by Andreas Exarheas
|
Rigzone Staff
|
Tuesday, June 04, 2019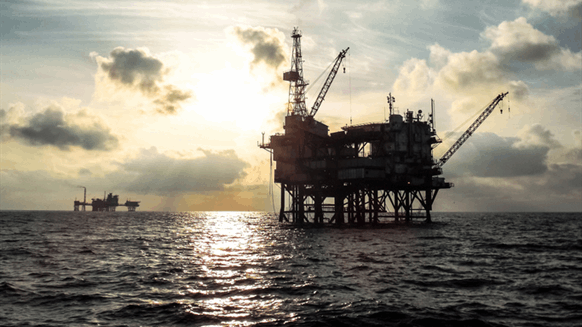 The UK Oil and Gas Authority offers 37 license areas over 141 blocks, or part-blocks, to 30 companies as part of the 31st Offshore Licensing Round.
The UK Oil and Gas Authority (OGA) has offered 37 license areas over 141 blocks, or part-blocks, to 30 companies as part of the 31st Offshore Licensing Round.
A "broad spectrum of companies," including "supermajors" and "new entrant companies" were offered acreage, the OGA highlighted. The organization added that a "number" of proposed new work programs had been secured in the round.
"Exploration on the UK Continental Shelf continues to be revitalized with the results indicating a continuation of the strong interest shown in the previous frontier round, the 29th Round in 2016," Nick Richardson, head of exploration and new ventures at the OGA, said in an organization statement.
"It has been very encouraging to see industry generating new prospects and play concepts and seeking acreage in areas which have never before been licensed, such as parts of the East Shetland Platform, underlining the positive impact of ongoing government-funded data initiatives," he added.
The OGA highlighted that it provided a number of incentives to support the round and stimulate interest. These included a suite of new data and analyses, digital maps, prospect and discovery reports, plus well and seismic data.
The 31st Offshore Licensing Round was launched in July 2018 and closed for applications in November 2018. The 32nd licensing round is scheduled to launch this summer. This round will provide exploration and field development opportunities in mature areas of the UK Continental Shelf.
The OGA's role is to regulate, influence and promote the UK oil and gas industry in order to maximize the economic recovery of the UK's oil and gas resources, according to the OGA's website. It became an executive agency in April 2015.
To see a full list of which companies were offered acreage as part of the 31st licensing round, click here.
Generated by readers, the comments included herein do not reflect the views and opinions of Rigzone. All comments are subject to editorial review. Off-topic, inappropriate or insulting comments will be removed.
MORE FROM THIS AUTHOR
Andreas Exarheas
Editor | Rigzone