UK Must Increase Cost Effective Drilling Activity
|
Tuesday, October 30, 2018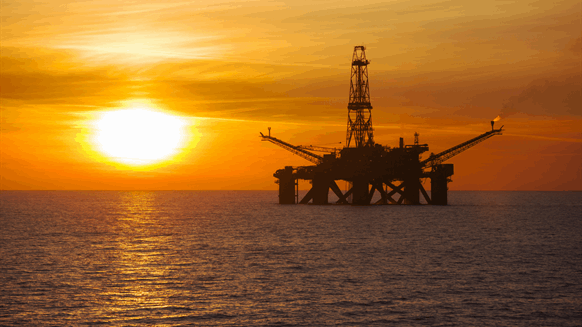 The UK offshore oil and gas industry needs to make a concerted effort to increase cost effective drilling activity, according to the OGA.
The UK offshore oil and gas industry needs to make a concerted effort to increase cost effective drilling activity, improve the management of existing well stock and reduce well abandonment costs to maximize reserves, sustain production and minimize decommissioning costs.
That's according to the Oil and Gas Authority's (OGA) first Wells Insight report, which states that this can be achieved by leveraging lessons learned, exploiting technology and working collaboratively with the supply chain to achieve transformational gains in performance.
The report, which was released after the OGA spent two years collating and verifying well data, revealed that exploration and appraisal well activity in the UK Continental Shelf has been declining steadily since 2008 and that development and infill well activity has halved since 2015.
The OGA's latest report also outlines that although almost 8,000 wells have been drilled in the UKCS to date and delivered almost 44 billion barrels, there is significant resource potential remaining.
UKCS well cost reductions over the last few years have been primarily driven by rig and service rate reductions, rather than improved performance, according to the report, which highlighted that over 600 UKCS wells are currently shut-in and that well surveillance and intervention rates are low at 8 percent and 14 percent, respectively.
By improving base management and increasing intervention rates, industry can reduce the number of shut-in wells and maximize production, the report stated.
UKCS well abandonment activity has increased four-fold since 2016, with a similar forward trend predicted, the report revealed. The report also highlighted that there are 240 open water suspended exploration and appraisal wells that require permanent abandonment.
"The OGA's well insight report highlights opportunities for companies to utilize new technology and build upon the efficiency and performance improvements it has made as it continues to emerge from the downturn," Oil & Gas UK Upstream Policy Director Mike Tholen said in an organization statement.
"Oil & Gas UK's Competitive Well Delivery initiative is helping efforts by sharing lessons learned and identifying opportunities to work together across the basin. This collaborative approach to delivering effective and fit for purpose wells activity will allow us to unlock the challenges of drilling in the UKCS, ultimately adding a generation of productive life to the basin as set out in Vision 2035," he added.
Generated by readers, the comments included herein do not reflect the views and opinions of Rigzone. All comments are subject to editorial review. Off-topic, inappropriate or insulting comments will be removed.