UK Government Issues Support for Shale Industry
|
Wednesday, November 29, 2017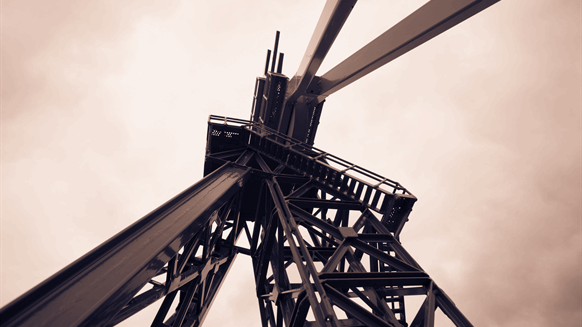 The UK government has lent its support to the UK's shale gas industry in a recently published white paper.
The UK government has lent its support to the UK's shale gas industry in a recently published white paper.
Industrial Strategy: Building a Britain Fit for the Future states that the emerging shale gas industry in the region 'offers the prospect of creating jobs, enhancing the competitiveness of downstream sectors and building up supply chains'.
In the white paper, the government outlined that it will support the development of this industry, while recognizing the devolved nature of planning in the devolved nations, and revealed that it was currently considering how to implement its proposal for a Shale Environmental Regulator.
Ken Cronin, the chief executive of UK Onshore Oil and Gas (UKOOG), the trade body for the UK onshore industry, said the sector welcomed the government's support.
"Domestic shale gas production has the potential to secure the UK's energy supply by reversing our increasing reliance on gas imports, providing benefits for both our economy and the environment," said Cronin in a statement sent to Rigzone.
"By using the natural gas we have just a mile under our feet, we ensure that we have the means to heat the 84 percent of UK homes dependent on gas for the coming decades, and that our industries have the vital feedstocks they need to keep the UK moving," he added.
"The UK onshore oil and gas industry has always been committed to strong regulatory oversight and the pledge to create a combined Shale Environmental Regulator is an important step in securing public confidence in our operations. We look forward to seeing the government's proposals for such a joint regulator," Cronin continued.
The UKOOG chief executive confirmed that the onshore oil and gas industry can generate a further 64,000 jobs in the UK, create a new stream of UK tax revenue and provide direct local investment to the communities that host production.
Generated by readers, the comments included herein do not reflect the views and opinions of Rigzone. All comments are subject to editorial review. Off-topic, inappropriate or insulting comments will be removed.