UK Gov Urged to Consult on Setting North Sea License End Date
|
Friday, January 06, 2023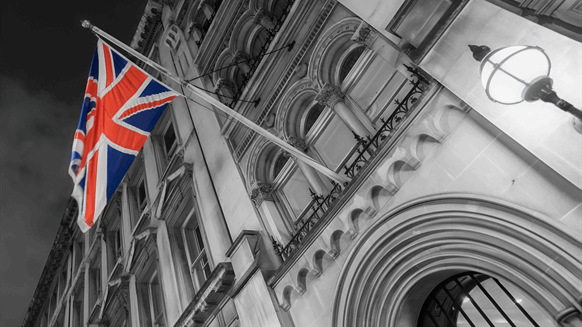 'Government should consult on setting an end date for licensing oil and gas from the North Sea'.
UK Environmental Audit Committee (EAC) Chairman Philip Dunne has called on the UK government to consult on setting an end date for North Sea oil and gas licensing.
"Fossil fuels have helped keep our homes warm, power our cars and generate the majority of our electricity," Dunne said in a recent EAC statement.
"Britain will continue to need to access fossil fuel supplies during the Net Zero transition. But government should consult on setting an end date for licensing oil and gas from the North Sea," he added in the statement.
"We can accelerate this transition by fully harnessing our abundant renewable energy resources, including tidal energy that can deliver a reliable year-round source of clean electricity, and by upgrading our energy inefficient buildings," Dunne continued.
In the EAC statement, Dunne noted that, to reduce the UK's demand on fossil fuels, "we must stop consuming more than we need".
"We must fix our leaky housing stock, which is a major contributor to greenhouse gas emissions, and wastes our constituents' hard-earned cash: we must make homes warmer and retain heat for longer," he said in the statement.
"The government's welcome new Energy Efficiency Taskforce can lead a national mobilization to install energy efficiency upgrades, which we would like to see achieve an initial target of a million homes a year and more than double this by the end of the decade," he added.
"The UK has enormous renewable energy potential and sectors such as offshore wind are booming. But more must be done to harness the opportunities which onshore wind, tidal and solar technologies provide," Dunne continued.
When Rigzone asked the UK Department of Business, Energy and Industrial Strategy for comment on Dunne's statement, a government spokesperson said, "with Russia weaponizing energy across Europe, it is vital we boost our homegrown energy supply".
"The government has committed GBP 6.6 billion ($7.8 billion) this parliament and a further GBP 6 billion ($7.1 billion) to 2028 to make buildings more energy efficient. We have also launched a new energy saving campaign, raising awareness of simple actions people can take to bring down the amount of energy needed to keep homes warm this winter," the spokesperson added.
"Our British Energy Security Strategy sets out our plan to supercharge our domestic renewable energy and nuclear capacity, as well as supporting our North Sea oil and gas industry as we transition to lower carbon energy," the spokesperson continued.
Rigzone has also asked industry body Offshore Energies UK (OEUK) for comment on Dunne's statement. At the time of writing, OEUK has not yet responded to Rigzone's request.
In a statement published on its website last month, OEUK highlighted that the UK gets three-quarters of its total energy from oil and gas. Back in November, an OEUK report outlined that new oil and gas exploration was key to UK energy security and the energy transition.
The EAC's remit is to consider the extent to which the policies and programs of government departments and non-departmental public bodies contribute to environmental protection and sustainable development, and to audit their performance against sustainable development and environmental protection targets, the EAC notes on its website.
To contact the author, email andreas.exarheas@rigzone.com
What do you think? We'd love to hear from you, join the conversation on the Rigzone Energy Network.

The Rigzone Energy Network is a new social experience created for you and all energy professionals to Speak Up about our industry, share knowledge, connect with peers and industry insiders and engage in a professional community that will empower your career in energy.