UAE Energy Cos Award Sustainable Water Project Worth up to $2.4B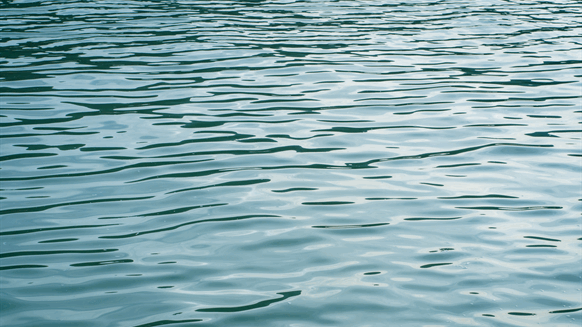 The project will deliver more than 110 million imperial gallons per day of nano filtered seawater.
Image by sinseeho via iStock
In a joint statement released Wednesday, ADNOC and Abu Dhabi National Energy Company PJSC (TAQA) announced the award of a "strategic investment project", estimated to be worth up to $2.4 billion (AED 8.8 billion), to provide sustainable water supply for ADNOC's onshore operations.
The project will develop a centralized "world-class" seawater treatment facility and transportation network for operations at the Bab and Bu Hasa fields in Abu Dhabi, the statement revealed, adding that this project will replace the current high-salinity, deep aquifer water systems at the fields, "thereby reducing water injection related energy consumption by up to 30 percent".
The project will deliver more than 110 million imperial gallons per day of nano filtered seawater through 75 kilometers of transportation and over 230 kilometers of distribution pipelines and two pumping stations, according to the statement. It will be connected to the grid and will receive 100 percent of its power from clean energy sources, the statement highlighted.
ADNOC and TAQA will each hold a 25.5 percent stake in a "project company" and the remaining 49 percent stake has been awarded to a consortium comprised of Orascom Construction and Metito, the statement outlined. The consortium will arrange the project financing for the construction phase and develop the project under a build, own, operate and transfer model, with the full project being returned to ADNOC after 30 years of operation, the statement noted.
"We are delighted to partner with TAQA and other industry leaders in this strategic project that will reduce our environmental footprint and unlock significant value as we continue to decarbonize and future proof our operations," Abdulmunim Al Kindy, ADNOC's Upstream Executive Director, said in a company statement.
"The project will enhance our onshore energy efficiency by replacing less-efficient high-salinity, deep aquifer water systems with a centralized seawater treatment facility and transportation network," he added.
"With a substantial portion of the project value flowing back into the UAE economy, this landmark initiative will further stimulate economic and industrial growth and create commercial opportunities for the private sector, in line with the UAE Leadership's wise directives," he continued.
Jasim Husain Thabet, TAQA's Group CEO and Managing Director, said, "as a champion for low carbon power and water, TAQA is pleased to partner again with ADNOC, this time to advance the UAE's sustainability goals by providing treated seawater for ADNOC's onshore operations".
"As a major utility, TAQA is especially committed to partnerships like this that use our expertise to help drive environmental stewardship while maintaining water security and supporting economic growth," Thabet added.
Competitive Process
Back in March 2021, ADNOC announced the launch of a competitive process to seek and select a developer, or developer consortium, to own an equity stake in a special purpose vehicle to participate in the development of a large scale seawater treatment and transmission pipeline project in the Emirate of Abu Dhabi.
ADNOC noted at the time that the project would replace the current aquifer water injection systems used for maintaining reservoir pressure in all onshore oil fields in Abu Dhabi.
It also said back in 2021 that the project will comprise the development, financing, construction, operation, maintenance, and ownership of two standalone greenfield seawater nanofiltration plants with a combined treatment capacity of approximately 210 million imperial gallons per day, together with pumping stations and transmission pipelines to transport the treated water to onshore oilfields.
Green Theme
Earlier this month, ADNOC announced the launch of a global competition "to find innovations that will reshape the global energy landscape", dubbed the Decarbonization Technology Challenge.
The challenge - which is being supported by Amazon Web Services, BP, Hub71, and the Net Zero Technology Center - supports ADNOC's strategy to convene cross sectoral partners to find fresh and meaningful solutions to accelerate a responsible energy transition, according to a statement posted on its website.
Also in May, ADNOC announced a deal with Baker Hughes to accelerate the development and commercialization of technology solutions for green and low-carbon hydrogen, as well as graphene. The agreement followed a strategic technology collaboration agreement signed between the two companies in November 2022, ADNOC highlighted.
During the same month, ADNOC revealed that its "world class" low-carbon LNG growth project will move forward in the Al Ruwais Industrial City, Al Dhafrah, Abu Dhabi. Through its planned LNG growth project, ADNOC said it intends to more than double its LNG production capacity to meet increased global demand for natural gas.
To contact the author, email andreas.exarheas@rigzone.com