UAE Advances in Global Reserves Lists
by Matthew V. Veazey
|
Rigzone Staff
|
Monday, November 04, 2019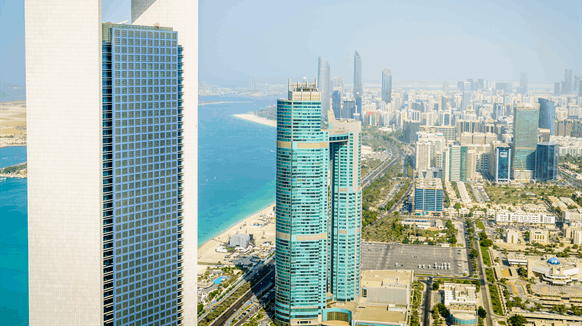 Abu Dhabi's Supreme Petroleum Council announced significant increases in the UAE's oil and natural gas reserves as well as new discoveries.
The Abu Dhabi Supreme Petroleum Council (SPC) on Monday announced significant increases in the UAE's oil and natural gas reserves as well as new discoveries, Abu Dhabi National Oil Co. (ADNOC) reported.
The SPC, the highest oil and gas governing body in Abu Dhabi, declared that hydrocarbon reserves have increased by 7 billion stock tank barrels (STB) of crude oil and 58 trillion standard cubic feet (TSCF) of conventional gas, according to an ADNOC written statement emailed to Rigzone. The firm stated the UAE's reserves figures now stand at 105 billion STB of recoverable oil and 273 TSCF of conventional gas, moving the country up from 7th to 6th place in global oil and gas reserves.
"We are very pleased and honored to have enabled the UAE to move from the seventh to the sixth-largest oil and gas reserves in both global rankings," commented Sultan Ahmed Al Jaber, UAE Minister of State and ADNOC Group CEO. "These achievements underscore ADNOC's drive to ensure we remain a trusted, reliable and responsible supplier of energy to the world for decades to come."
Citing figures from the U.S. Energy Information Administration (EIA), an ADNOC spokesperson told Rigzone the newly revised ranking of top 10 countries by proven oil reserves is:
Venezuela
Saudi Arabia
Canada
Iran
Iraq
UAE
Kuwait
Russia
Libya
Nigeria
Again using EIA data, ADNOC issued the following updated top 10 list of countries by proven gas reserves:
Russia
Iran
Qatar
United States
Saudi Arabia
UAE
Turkmenistan
Venezuela
Nigeria
Algeria
ADNOC also noted that SPC reported the discovery of 160 TSCF of unconventional recoverable gas resources – a first in the region. The company contends the discovery, which follows the drilling of dozens of new exploration and appraisal wells in recent years, ushers in a new era of large-scale unconventional resources development. It has started production from new fields including SARB, Umm Lulu, Haliba and Bu Haseer.
"Crucially, the discovery of substantial unconventional recoverable gas resources, for the first time, marks an important milestone in the development of the UAE's unconventional resources as we execute our integrated gas strategy," noted Al Jaber.
On Monday ADNOC also reported that the SPC has decided to list Murban – ADNOC's flagship onshore crude oil – as a futures contract on an internationally recognized exchange. Sheikh Mohamed bin Zayed Al Nahyan, Crown Prince of Abu Dhabi and SPC vice chairman, noted the new Murban forward pricing mechanism will add confidence to the markets and elevate Abu Dhabi's position as a global energy hub.
"The initiative will enable our customers and other market participants to better price, manage and trade their purchases of Murban," said Al Jaber. "This historic and strategic move cements the UAE, Abu Dhabi and ADNOC's role in the international oil and gas sector."
Al Jaber added the listing builds upon the already well-regarded characteristics of Murban.
"Murban is recognized the world over for its intrinsic chemical qualities, consistent and stable production volumes, large number of international buyers and numerous long-term concession and production partners," he said. "These landmark changes the SPC has approved will make Murban an even more attractive crude to the global market."
To contact the author, email mveazey@rigzone.com.
Generated by readers, the comments included herein do not reflect the views and opinions of Rigzone. All comments are subject to editorial review. Off-topic, inappropriate or insulting comments will be removed.
MORE FROM THIS AUTHOR
Matthew V. Veazey
Senior Editor | Rigzone