TWITTER POLL: Would Oil, LNG, LPG Exporters Pay for Proposed US Tariffs?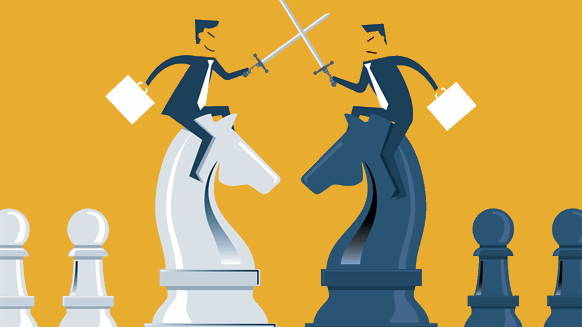 Rigzone Twitter poll asks if retaliation is in the offing.
A slim majority of the 116 respondents to a recent poll on Rigzone's Twitter page do not expect U.S. exporters of crude oil, liquefied natural gas (LNG) and propane to experience blowback from proposed U.S. tariffs on imported steel and aluminum.
On March 1, President Trump confirmed that the U.S. will impose tariffs of 25 percent on steel imports and 10 percent on aluminum imports. The announcement followed a mid-February finding by the U.S. Department of Commerce that imported steel mill products and wrought and unwrought aluminum imports pose a threat to U.S. national security.
Do you think that US tariffs on steel and aluminum imports will prompt other countries to curb their purchases of crude, LNG, and propane from the US?

— Rigzone (@Rigzone) March 5, 2018
The proposed tariffs have drawn criticism from associations representing the oil and gas industry.
"We are urging the administration to avoid killing U.S. jobs through a steel tariff that impacts pipelines," Andy Black, President and CEO of the Association of Oil Pipe Lines (AOPL), stated following Trump's announcement last week.
Citing a 2017 study, AOPL maintains that trade or purchasing restrictions on imported steel could hike the cost of a typical (280-mile) pipeline project by $76 million and add more than $300 million to the cost of a major cross-country pipeline project.
Jack Gerard, president and CEO of the American Petroleum Institute (API) has called the tariffs "inconsistent with the Administration's goal of continuing the energy renaissance and building world class infrastructure." Moreover, the API chief pointed out that foreign steel mills provide products unavailable from many U.S. mills.
"The U.S. oil and natural gas industry, in particular, relies on specialty steel for many of its projects that most U.S. steelmakers don't supply," Gerard remarked last Thursday.
Pointing out that many of the countries that would be hit by U.S. steel and aluminum tariffs happen to be significant importers of U.S. crude, LNG and propane, one prominent energy commentator suspects that retaliation by these trading partners is weighing on the minds of domestic producers.
"It's hard to say where all this trade-war talk may lead," Rusty Braziel wrote in the March 4 installment of RBN Energy LLC's blog. "Possibly nowhere. But with U.S. energy producers highly dependent on exports for market balancing, the topic surely is raising some angst in places like the Permian and the Marcellus/Utica."
Generated by readers, the comments included herein do not reflect the views and opinions of Rigzone. All comments are subject to editorial review. Off-topic, inappropriate or insulting comments will be removed.