TWITTER POLL: Mixed Outlook for Mexico's Energy Privatization
by Matthew V. Veazey
|
Rigzone Staff
|
Thursday, July 05, 2018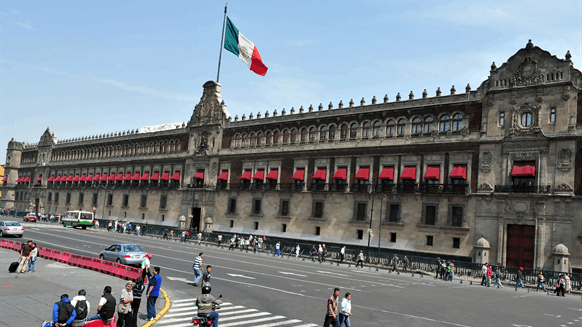 Most respondents in survey expect some decrease in privatization activity.
More than 60 percent of respondents to a brief survey on Rigzone's Twitter page anticipate some decrease in Mexico's energy privatization following the July 1 election of leftist Andrés Manuel López Obrador (AMLO) as the country's next president.
When asked what they believe will happen to the pace of Mexico's privatization, 34 percent of individuals surveyed selected "It'll sharply decrease" while 27 percent indicated that "It'll briefly slow down." Thirty-nine percent chose the response "Little or no change." To keep the results in perspective, note that just 51 individuals participated in the survey. Below is a screen shot of the results.
With the election of Andrés Manuel López Obrador as Mexico's president, what will happen to the pace of the country's energy privatization?

— Rigzone (@Rigzone) July 3, 2018
AMLO has criticized the Mexican government's efforts to promote private foreign investment in the country's oil and gas sector. As Rigzone reported earlier this week, analysts with both Wood Mackenzie and S&P Global Platts have opined that a temporary slow down in privatization is likely but that the pace should pick up in the longer term given the Mexican government's need for revenue.
The extent to which the AMLO administration, which will take the reins of government on December 1, reviews contracts will private companies should directly influence the pace of foreign investment in Mexico's energy sector, according to Houston-based attorney Francisco Rivero. Rivero, Global Co-Chair of the law firm Reed Smith's Latin American Business Team, recently shared with Rigzone some insights on what private energy companies should watch for given the evolving situation in Mexico's government. Read on for his perspective.
Rigzone: If you're with a foreign oil and gas company that's invested in Mexico's oil and gas industry, what are some actions that the incoming government could take in the near term that would be worrisome?
Francisco Rivero: Compliance was a central theme for all major candidates to the Mexican presidency. Although the incoming administration has signaled that it will respect energy reform legislation passed under the previous administration, and that it will honor existing contracts, the administration has also noted that it intends to conduct a review of contracts with private companies from a compliance perspective.
Much will depend on the underlying facts in each situation and how aggressively the new administration pursues enforcement of Mexico's wide-ranging compliance statutes, which include, but are not limited to, the General Law of Administrative Responsibility or Ley General de Responsabilidades Administrativas. Although it remains to be seen, the administration may also potentially exercise its discretion under existing energy reform legislation to rebalance Mexico's oil and gas industry in favor of state owned entities as opposed to private companies.
Rigzone: Is there still any line of defense or recourse for private companies should any of these actions occur?
Rivero: Yes, but it is necessary to be proactive and to have a plan in place to mitigate potential risk. The shift in presidential administration will not occur overnight. Companies – and especially multinational entities with investments and operations in Mexico – would be wise to dedicate the next five months prior to a change in administration to ensure that their respective houses are in order and to avoid being the poster child for the types of compliance issues that all of the major candidates to Mexico's presidency said they would combat as a core campaign promise.
Undertaking a thorough compliance review of major transactions and ensuring that, to the extent possible, all requirements have been met with respect to issues such as permits, licenses, environmental concerns, etc. have been complied with represent key starting points for risk identification and mitigation. Particular focus should likewise be paid to any and all possible touchpoints where such companies or their agents have or will interface with governmental authorities.
Generated by readers, the comments included herein do not reflect the views and opinions of Rigzone. All comments are subject to editorial review. Off-topic, inappropriate or insulting comments will be removed.