Trump's Price Policies Hurting US Shale Activity
|
Thursday, January 31, 2019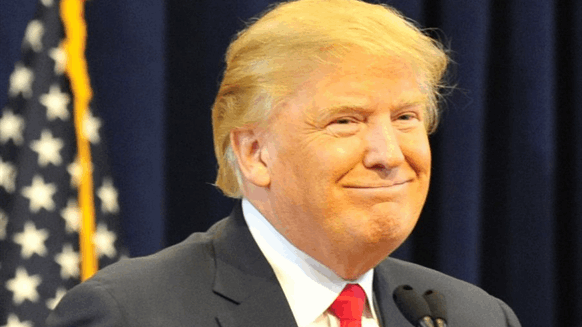 Recent WTI declines were sparked by record output from Saudi Arabia and Russia, a response to rising oil prices and encouragement from the President.
With oil prices around the mid-50s, more than three quarters of U.S. shale E&P companies are unable to cover capital spending from operating cash flow. Because, as Rystad Energy ShaleWellCube notes, the well-head break-even prices for 2018 were on average too low for comfort at Eagle Ford $47.68; Bakken at $44.13; $42.76 in the Permian Midland and $37.94 in Permian Delaware. The decline in U.S. West Texas Intermediate (WTI) crude futures from a near four-year high of $76.90 Oct. 3, 2018 to a one-year low of $53.76 Jan. 18 has hit the over-leveraged independents hard. In addition, the industry faces rising competition if President Trump expands drilling rights in Federal lands and offshore.
The decline of more than a third in U.S. West Texas Intermediate (WTI) crude futures since the autumn owes much to record output from Saudi Arabia and Russia, a response to rising oil prices and encouragement from the President. On Nov. 21, President Trump publicly praised Saudi Arabia and encouraged the downward price trend, saying, "let's go lower," broadcaster CNBC reported. Meanwhile, thanks to gushing oil wells in the Permian shale basin, the United States became the world's largest crude producer at 11 million barrels a day, according to the EIA.
Nevertheless, December's OPEC, Russia, and Kazakhstan meeting formally agreed to cut output from January by 1.2 million barrels a day (MMbpd) rather than the widely expected 1.4 MMbpd needed to rebalance supply and demand. In practice, OPEC's output fell by 751,000 barrels per day to 31.6 during December with Saudi Arabia cutting 468,000 barrels per day. Brent crude price responded, rising to $62.70 in January. It is rumored that the United States' grant of waivers to eight major customers of Iranian oil eroded Saudi support for lower oil prices. A more likely explanation is that many OPEC members need higher oil prices. For example, Saudi Arabia needs at least $73 a barrel to balance its budget, according to the IMF, and possibly as much as $85 a barrel to finance its Vision 2030 Plan.
In the Permian basin, frackers need oil prices in the upper-$40s to lower-$50s to cover the full costs of developing new oil fields, according to Muhammed Ghulam, senior research associate at consultancy Raymond James. But much of the Permian production is priced off the Midland benchmark which trades at a discount to WTI, reducing Permian oil prices down to the mid-$40s, which is an uncomfortable situation for indebted E&Ps and service companies as well as their bankers and investors. As for the industry, the impact is already being seen in a decline in the rig count, a drop in fracking activity and a rise in uncompleted wells.
The revival in the price of crude in recent weeks and the prospect of further rises over the coming months, though not pleasing to President Trump, is likely to help relieve the financial strain of many small- to- medium sized E&P shale companies. Such firms are victims of their success in cutting costs, raising efficiency and boosting output, all facilitated by infusions of money. But whilst many producers break-even on new wells at just below the $50 mark, their bankers and shareholders are beginning to lose patience.
One thing is clear, the actions of OPEC and friends to cut back output this year could be good news for U.S. shale frackers as crude prices rise, trade tensions ease and world demand for crude holds up—but it could be disappointing for President Trump.
Nicholas is a hugely experienced upstream energy correspondent and expert that writes and provides consultancy services for a range of business and media clients worldwide. Reach Nicholas at info@nicnewmanoxford.com.
Generated by readers, the comments included herein do not reflect the views and opinions of Rigzone. All comments are subject to editorial review. Off-topic, inappropriate or insulting comments will be removed.