Trump Request for Max OPEC Output May Backfire
by Bloomberg
|
Dina Khrennikova, Jack Farchy & Elena Mazneva
|
Thursday, October 04, 2018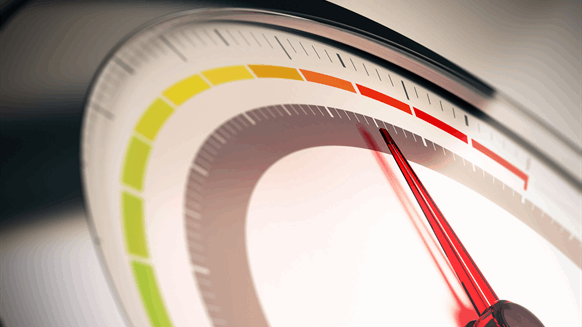 The Trump administration is commanding OPEC to run the printing presses at full speed.
(Bloomberg) -- If OPEC is the central bank of oil, then the Trump administration is commanding it to run the printing presses at full speed.
The U.S. State Department took the unusual step of issuing a statement on Wednesday asking the cartel to boost production by tapping the supply buffer it maintains in case of unexpected disruptions. It even gave a figure for how much more the group could pump -- 1.4 million barrels a day.
If the Organization of Petroleum Exporting Countries were to fill this request -- and Saudi Energy Minister Khalid Al-Falih said on Thursday that it could -- the oil market would be in uncharted territory. Even during the worst crises of the past two decades, including the U.S. invasion of Iraq and Libya's civil war, the cartel has never been forced to pump flat out.
If President Donald Trump gets what he wants from OPEC, it might not bring an end to the high oil prices he's been complaining about for months. U.S. crude futures responded on Wednesday to the news that Saudi Arabia had joined Russia in pumping at close to record levels by rising 1.6 percent to $76.41 a barrel -- the highest since 2014.
In his 30 years covering the oil market, Jefferies analyst Jason Gammel said he can't recall ever seeing anything like the State Department request.
"This is the lowest level of spare capacity in the global system relative to demand that I've ever seen," Gammel said in an interview on Bloomberg television. "Spare capacity is moving to a precariously low point" and $100-a-barrel crude is a realistic possibility, he said.
It's Iran, Stupid!
The U.S. is making these demands for one reason -- Iran. The sanctions Trump imposed on the country after tearing up the international nuclear deal have had a more severe impact on its oil exports than many people in the market were expecting. Even Russian President Vladimir Putin says it's been the main driver of higher prices, and the situation may get worse when sanctions formally start on Nov. 4.
"I don't think we're reflecting the full impact of Iranian sanctions as yet in the price," said Gammel. From early November "the market is probably susceptible to further upside moves in price."
Trump has made clear that he expects OPEC's largest producer, Saudi Arabia, to fill the gap in the market created by his Iran sanctions and stop prices going too high. It's the only nation that deliberately maintains a large supply buffer -- at a cost of about $2 billion a year according to Al-Falih -- and as a result holds almost all of the group's spare capacity.
The president has been putting intense pressure on the kingdom to pump more, even going as far as to threaten the military alliance between the two countries that's underpinned the balance of power in the Persian Gulf for decades.
Growing Danger
The strategy has worked in one sense.
"We're doing everything we can, and then some," the Saudi minister said at the Russian Energy Week conference in Moscow on Thursday. The kingdom's production has risen from below 10 million barrels a day in the first five months of the year to about 10.7 million currently, Al-Falih said.
November will probably be higher again, he said, potentially breaking the Saudi production record set in November 2016. The kingdom is willing to tap all of its spare capacity of 1.3 million barrels a day, if necessary, Al-Falih said.
But promises like this don't seem to be reassuring the market. There are echoes of 2008, when prices hit an all-time high above $140 a barrel and pledges for more supply only increased the fear of disruptions.
"Such a sharp oil-price increase scares us," said Lukoil PJSC Chief Executive Officer Vagit Alekperov. It's not easy for oil companies to significantly increase sales quickly after years of under-investment, he said in Moscow.
On Wednesday, crude surged higher as traders focused on the dangers posed by OPEC's threadbare safety net. Futures fell in London on Thursday, losing 1.5 percent to $85.02 a barrel, but Brent is still up 27 percent this year.
"Blame speculators if you want, but this is how oil markets work," IHS Markit Ltd. analyst Roger Diwan said in a post on Twitter. "Oil markets will read it that spare production is at an all time low."
With assistance from Grant Smith. To contact the reporters on this story: Dina Khrennikova in Moscow at dkhrennikova@bloomberg.net; Jack Farchy in London at jfarchy@bloomberg.net; Elena Mazneva in Moscow at emazneva@bloomberg.net. To contact the editors responsible for this story: James Herron at jherron9@bloomberg.net Helen Robertson.
Generated by readers, the comments included herein do not reflect the views and opinions of Rigzone. All comments are subject to editorial review. Off-topic, inappropriate or insulting comments will be removed.