Trump Relaxes Obama Curbs on Flaring Gas From Wells on US Land
|
Tuesday, September 18, 2018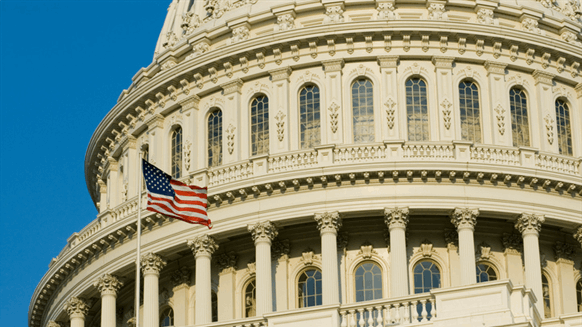 The Trump administration finalized a rollback of Obama-era limits on methane that is leaked, vented or flared from oil and gas wells on federal lands.
(Bloomberg) -- The Trump administration finalized a rollback of Obama-era limits on methane that is leaked, vented or flared from oil and gas wells on federal lands, part of a one-two punch on regulations designed to curb release of the potent greenhouse gas.
The Interior Department's Bureau of Land Management on Tuesday issued a final rule taking aim at regulations mandating that oil and gas companies drilling on public and tribal lands reduce methane pollution. It follows a proposal last week from the Environmental Protection Agency to push back on similar rules on private lands.
"The Trump Administration is committed to innovative regulatory improvement and environmental stewardship," said Deputy Secretary David Bernhardt.
The move scraps a requirement that energy companies seek out and repair leaks and rescinds requirements for well completion, storage vessels and pneumatic controllers, as well as mandates requiring companies prepare plans for minimizing waste before getting drilling approvals.
Erik Milito, the American Petroleum Institute's, director of upstream and industry operations, praised the move and said the oil and gas industry has been moving on its own to reduce methane emissions. Even as natural gas production has risen 50 percent since 1990, methane emissions have dropped by 14 percent, he said.
"We want to make sure we have rules that aren't shutting in production," Milito said in a phone interview.
Environmentalists took a dim view of the change, calling the now revised Obama-era standards a "common sense" regulation that was good for public health and the environment.
"The Trump administration is relentless in its push to give the oil and gas industry multimillion-dollar handouts at the expense of Americans' health and environment," David Doniger, senior strategic director of the Natural Resources Defense Council's climate program.
Congress unsuccessfully tried to repeal the venting and flaring rule using the Congressional Review Act last year after falling short by one vote last year.
The new rule will become effective 60 days after publication in the Federal Register, allowing for another round of public comment.
The proposed EPA rule issued earlier would lessen the frequency of required inspections to hunt for methane leaks, remove a requirement that professional engineers certify some equipment designs and make it easier for energy companies to deploy emerging technologies to monitor emissions.
To contact the reporter on this story: Ari Natter in Washington at anatter5@bloomberg.net. To contact the editors responsible for this story: Jon Morgan at jmorgan97@bloomberg.net Elizabeth Wasserman.
Generated by readers, the comments included herein do not reflect the views and opinions of Rigzone. All comments are subject to editorial review. Off-topic, inappropriate or insulting comments will be removed.