Trump Admin Wants to Make Asia Great for Energy Investors
by Matthew V. Veazey
|
Rigzone Staff
|
Tuesday, October 16, 2018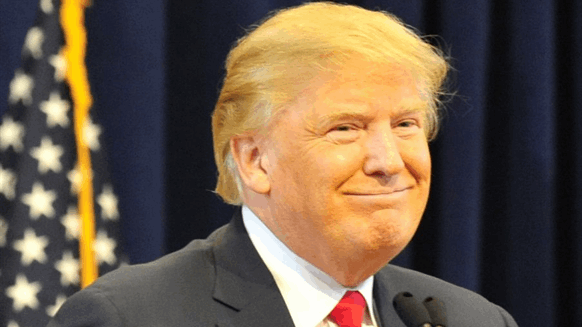 A Trump administration official says that making the region an attractive place for private energy firms to invest is a key US foreign policy goal.
Noting that approximately one-half of the world's energy demand growth will occur in Asia, a Trump administration official said Monday that making the region an attractive place for private energy firms to invest is a key U.S. foreign policy goal.
"Investors need certainty," John McCarrick, deputy assistant secretary with the U.S. Department of State's Bureau of Energy Resources, told attendees at the North American Gas Forum (NAGF), an annual Energy Dialogues LLC event in Washington, D.C.
Through the State Department's new Asia Enhancing Development and Growth through Energy (Asia EDGE) initiative, the United States will help a group of Asian countries to develop a framework conducive to energy investment, McCarrick said. He explained that the program will advise governments in areas such as permitting, the rule of law and environmental systems that would aid in attracting private investors.
"Our goal is to unlock the private sector," McCarrick said.
The State Department maintains that Asia EDGE will bolster energy security and encourage energy access across the Indo-Pacific region, a broad swath of southern Asia and Oceania. It contends the program will support foreign energy market growth and increase U.S. energy exports by:
Expanding public-private partnerships
Fostering business-to-business connections
Helping partner governments set market-based energy policies
The department's website also asserts that Asia EDGE will "catalyze private capital" through:
Partnerships with firms and international financial institutions on pooled finance, insurance and risk mitigation
Commercial advocacy
Project development
"Energy is of course the lifeblood of a modern economy," U.S. Secretary of State Mike Pompeo said during a July 31 address to the U.S. Chamber of Commerce in which he unveiled Asia EDGE. "Through Asia EDGE, we will invest nearly $50 million this year alone to help Indo-Pacific partners import, produce, move, store and deploy their energy resources. America's energy bounty includes vast natural resources, world-leading private firms, sophisticated development-financial tools and peerless technical expertise. We will draw on all of these to grow sustainable and secure energy markets throughout the Indo-Pacific."
Generated by readers, the comments included herein do not reflect the views and opinions of Rigzone. All comments are subject to editorial review. Off-topic, inappropriate or insulting comments will be removed.
MORE FROM THIS AUTHOR
Matthew V. Veazey
Senior Editor | Rigzone