Trump Admin E15 Boost Concerns Voters in Poll
|
Monday, October 29, 2018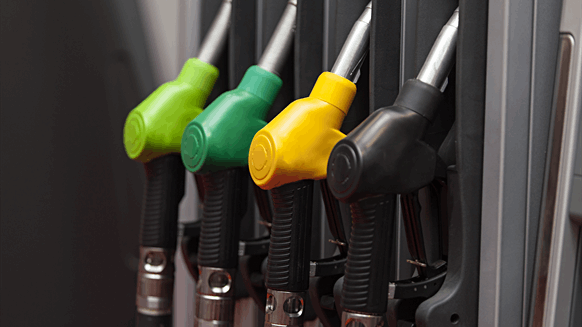 'Consumers are speaking loud and clear,' says API exec.
President Trump recently instructed the U.S. Environmental Protection Agency (EPA) to take steps that would allow gasoline blends containing up to 15 percent ethanol (E15) to be sold year-round rather than just eight months out of the year.
When it announced the move, the administration claimed that expanding the availability of E15 "will strengthen America's domestic energy production and provide a boost to America's farmers." According to the results of a new national poll commissioned by the American Petroleum Institute (API), most voters surveyed have reservations about the administration's E15 proposal.
"Consumers are speaking loud and clear," API Vice President of Downstream and Industry Operations Frank Macchiarola said in a written statement outlining the results. "E15 is a symptom of the broken Renewable Fuel Standard (RFS) and it's time for real reform. There is bipartisan agreement that the RFS is a failure and we urge the administration to support consensus legislation to significantly reform the RFS for the benefit of all consumers."
The telephone survey of 1,001 registered voters, conducted Oct. 12 through 16, 2018, by Harris Poll, concluded that:
79 percent of voters are concerned about expanded E15 sales and vehicle incompatibility
83 percent of voters are concerned that consumers could pay higher pump prices if fuel retailers need to invest in new infrastructure to accommodate certain fuel types
68 percent of voters are concerned about consumers accidentally using E15 and subsequently damaging their engines
81 percent of voters are concerned that government requirements could exceed the 10-percent level of ethanol in the U.S. fuel supply and, according to API, could raise gasoline prices by up to 26 cents per gallon
"These numbers reinforce the need for the administration to reconsider the need to allow year-round sale of E15," said Macchiarola. "Voters understand that allowing sale of a fuel that is not designed for nearly 75 percent of cars on the road today puts consumers at risk. American families should not have to be burdened with an unexpected car repair bill because of a fuel that our government essentially pushed into the marketplace against the clear letter of the law."
According to the pro-ethanol Renewable Fuels Association (RFA), the administration's actions would lift a "de-factor summertime ban" on selling E15 throughout most of the United States.
"We thank President Trump for formally initiating the process to eliminate this antiquated, red-tape laden regulation, and look forward to the full resolution of this issue before next summer's driving season," RFA President and CEO Geoff Cooper said in a written statement following the Trump administration's announcement. "This is the right signal to the marketplace at just the right time, as both farmers and renewable fuel producers desperately need new market opportunities and sources of demand."
The EPA in 2011 approved the use of E15 in all light-duty vehicles built in 2001 or later, according to RFA. The organization maintains that more than 90 percent of the cars and trucks on U.S. roads today are legally approved to use E15. Moreover, it contends that "entrenched oil companies and antiquated federal fuel regulations" have prevented more widespread use of E15.
Generated by readers, the comments included herein do not reflect the views and opinions of Rigzone. All comments are subject to editorial review. Off-topic, inappropriate or insulting comments will be removed.
RELATED COMPANIES
Company: U.S. Environmental Protection Agency
more info