Transocean Banks on Ultra-Deepwater Recovery with Ocean Rig Deal
by Matthew V. Veazey
|
Rigzone Staff
|
Tuesday, September 04, 2018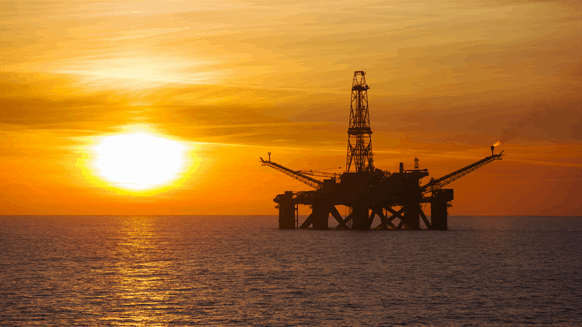 Transocean and Ocean Rig's merger could wrap up early next year.
Transocean Ltd. and Ocean Rig UDW Inc. have struck a definitive agreement under which the former will acquire the latter in a cash and stock transaction valued at approximately $2.7 billion, inclusive of Ocean Rig's net debt, Transocean announced Tuesday.
"The proposed acquisition of Ocean Rig provides us with a unique opportunity to continue enhancing our fleet of ultra-deepwater and harsh environment floaters, without compromising our liquidity or overall balance sheet flexibility," Jeremy Thigpen, Transocean's president and CEO, said in a written statement announcing the proposed merger. "The combination of constructive and stable oil prices over the last several quarters, streamlined offshore project costs and undeniable reserve replacement challenges has driven a material increase in offshore contracting activity."
Along those lines, adding Ocean Rig's assets will augment Transocean's fleet of ultra-deepwater drillships "and better position us to capitalize on what, we believe, is an imminent recovery in the ultra-deepwater market," Thigpen noted.
According to Transocean, Ocean Rig's fleet includes:
Nine high-specification ultra-deepwater drillships
Two harsh environment semisubmersibles
Two high-specification ultra-deepwater drillships under construction (slated for delivery in Third Quarter 2019 and Third Quarter 2020, respectively, by Samsung Heavy Industries)
Transocean's website states that its existing fleet includes:
24 ultra-deepwater rigs
12 harsh-environment semisubmersibles
Two deepwater semisubmersibles
Five midwater semisubmersible floaters
"This combination with Ocean rig further strengthens our relationships with strategic customers, while expanding our presence in the key markets of Brazil, West Africa and Norway," continued Thigpen. "It also enables us to reduce our cost per active rig, as we believe that we can efficiently merge the Ocean Rig operations into our existing structure with limited incremental shore-based expense. Further, we are confident that we can realize meaningful synergies through our OEM agreements, our overall approach to maintenance and our fleet-wide insurance coverage, among other opportunities."
Thigpen also noted that Transocean's official fleet count will include 57 floaters – a figure that includes five rigs under construction and two rigs that the company is recycling. The company also reported that it plans to retire two currently stacked floaters – the ultra-deepwater drillship C.R. Luigs and the midwater floater Songa Delta – and classify them as held for sale. In addition, it stated that it expects to re-rank the combined fleet, possibly leading to the recycling of more rigs.
"With this unparalleled fleet, the offshore drilling industry's largest and most profitable backlog totaling $12.5 billion and approximately $3.7 billion in liquidity, we are well-equipped for the market recovery," Thigpen said.
"This strategic combination of Ocean Rig and Transocean creates a world-class fleet perfectly positioned for the market recovery while reducing fragmentation that currently exists in offshore drilling," said Pankaj Khanna, Ocean Rig's president and CEO. "By adding our high-specification floaters to Transocean's industry-leading fleet, the combined company will have the offshore industry's largest and most technically capable fleet of ultra-deepwater and harsh environment floaters. Upon consummation, this transaction will be of significant benefit to the stakeholders of both companies
Transocean stated the transaction would comprise 1.6128 newly issued shares of its stock plus $12.75 in cash for each share of Ocean Rig's common stock, for a total implied value of $32.28 per Ocean Rig share based on the August 31, 2018, closing price. Moreover, the acquiring drilling contractor pointed out the terms represent a 20.4-percent premium to Ocean Rig's 10-day volume weighted average weighted average share price. In addition, Transocean reported that the boards of both companies have already unanimously approved the transaction.
The acquiring company also noted that it anticipates no changes to its board, executive management team or corporate structure as a result of the merger. Furthermore, Transocean stated that its headquarters will remain in Steinhausen, Switzerland and that it will retain a "significant operating presence" in Houston, Aberdeen and Stavanger.
Following the merger, Transocean's shareholders would own approximately 79 percent of the combined company and Ocean Rig's shareholders the remaining 21 percent. Transocean said the transaction should conclude during First Quarter 2019, must be approved by shareholders of both Transocean and Ocean Rig and meet regulatory approvals and other customary closing conditions.
Generated by readers, the comments included herein do not reflect the views and opinions of Rigzone. All comments are subject to editorial review. Off-topic, inappropriate or insulting comments will be removed.
RELATED COMPANIES