TransCanada Celebrates Mexico Pipeline Start-up
by Matthew V. Veazey
|
Rigzone Staff
|
Wednesday, July 18, 2018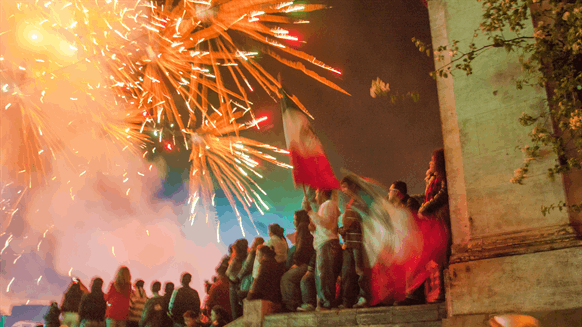 The approximately $1.2B pipeline extends from El Encino, Chihuahua, to Topolobampo, Sinaloa.
TransCanada Corp. announced earlier this week that its Topolobampo natural gas pipeline in northern Mexico is complete and has been placed into service.
The approximately $1.2 billion, 348-mile (560-kilometer) 30-inch diameter pipeline extends from El Encino in Chihuahua state to Topolobampo, located near the city of Los Mochis in Sinaloa state, according to a TransCanada press release. The Topolobampo Pipeline can deliver up to 670 million cubic feet of natural gas per day to markets in Chihuahua and Sinaloa, the company noted. Moreover, the company added that Topolobampo serves as an upstream interconnection with its Mazatlan Pipeline to form a combined 540-mile (870-kilometer) gas pipeline system in northwestern Mexico.
"The completion of the Topolobampo and Mazatlan pipeline system is an important milestone for TransCanada as we continued to expand our portfolio to deliver natural gas to serve Mexico's electric generation needs," Robert Jones, president of TransCanada Mexico, said in a written statement. "We are developing the infrastructure to feed new power plants and convert existing fuel oil and diesel power plants, thereby reducing both the cost of electricity and greenhouse gas emissions. We are proud of the way we overcame technical challenges and completed this difficult project safely."
According to TransCanada, the pipeline route's geography made constructing Topolobampo particularly challenging. The pipeline crosses the Tarahumara mountain range near Chihuahua's famed Copper Canyon, and TransCanada pointed out that it used novel techniques such as a raised bore to cross "extreme steep cliff faces." Moreover, the company said that construction called for the use of air cranes to transport pipes to remote locations.
Nearly 3,500 employees and contractors worked on the Topolobampo project, which TransCanada noted was one of the first projects in Mexico to include federal government-led Indigenous consultations with impacted communities. The Topolobampo-Mazatlan system represents more than one-quarter of the gas pipeline mileage that TransCanada either operates or is building in Mexico.
Generated by readers, the comments included herein do not reflect the views and opinions of Rigzone. All comments are subject to editorial review. Off-topic, inappropriate or insulting comments will be removed.
RELATED COMPANIES