Total Primary Energy Demand to Increase by 35%
|
Wednesday, November 08, 2017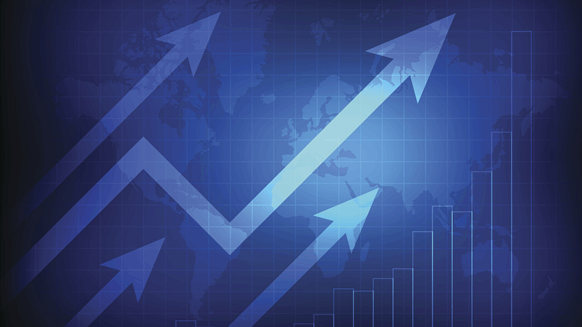 Energy demand is on the rise, according to the 2017 World Oil Outlook report.
Total primary energy demand is set to increase by 35 percent in the period to 2040, according to the 2017 OPEC World Oil Outlook (WOO) report.
The rise, which will be driven by expansion in developing countries, will see demand grow from 276 million barrels of oil equivalent per day (MMboepd) to 372 MMboepd.
Within the grouping of developing countries, India and China are the two nations with the largest additional energy demand over the forecast period, both in the range of 22 to 23 MMboepd, the report stated.
Long-term oil demand has been revised upward by 1.7 million barrels of oil per day (MMbopd), compared to WOO 2016, with total demand at over 111 MMbopd by 2040, and oil is expected to remain the fuel with the largest share in the energy mix throughout the period.
The report also forecasts that the demand for OPEC crude is anticipated to expand to 41.4 MMbopd by 2040 and US tight oil will peak just after 2025. In the period to 2040, the required global oil sector investment is estimated at $10.5 trillion.
"The past year has been an historic one for OPEC and the global oil industry," said Mohammad Sanusi Barkindo, OPEC secretary general, in the foreword of the report.
"Since publication of the World Oil Outlook 2016 in early November last year, the oil market has undergone significant change and transition. It has been a period where the rebalancing of the global oil market has gathered vital momentum," he added.
Following the publication of OPEC's WOO 2017 report, Michael Burns, oil and gas partner at law firm Ashurst, confirmed that the outlook for the oil and gas sector was generally positive.
"The fact that total energy demand will continue to grow means that in in terms of volume, total demand for oil and gas is also set to grow," Burns said in a statement sent to Rigzone.
"The challenge, of course, is for demand and supply to be evenly matched to ensure we can avoid the price slumps we have experienced, which make it difficult for further investment to take place," he added.
First published in 2007, the WOO offers a thorough review and assessment of the medium- and long-term prospects for the global oil industry, as well as analysis of various sensitivities that have the potential to impact the petroleum industry in the years ahead.