Total, Google Cloud Team Up to Develop Oil, Gas AI Solutions
|
Wednesday, April 25, 2018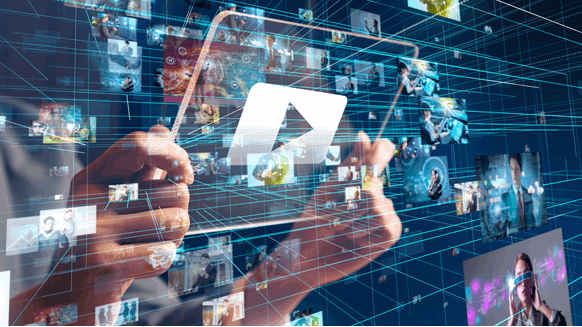 Total and Google Cloud sign an agreement to jointly develop AI solutions.
Total S.A. and Google Cloud have signed an agreement to jointly develop artificial intelligence (AI) solutions for subsurface data analysis in oil and gas exploration and production.
The agreement focuses on the development of AI programs that will make it possible to interpret subsurface images, notably from seismic studies, and automate the analysis of technical documents, Total revealed.
"These programs will allow Total's geologists, geophysicists, reservoir and geo-information engineers to explore and assess oil and gas fields faster and more effectively," Total said in a company statement.
Under this partnership, Total geoscientists will work with Google Cloud's machine learning experts within the same project team, based in Google Cloud's Advanced Solutions Lab in California.
Total has been applying artificial intelligence to characterize oil and gas fields using machine learning algorithms since the 1990s.
"Total is convinced that applying artificial intelligence in the oil and gas industry is a promising avenue to be explored for optimizing our performance, particularly in subsurface data interpretation," Marie-Noëlle Semeria, Total's senior vice president, group chief technology officer, said in a company statement.
"We are excited to work with Google Cloud towards this goal. This builds on the strategy being developed at Total, where AI is already used, for example, in predictive maintenance at facilities," Semeria added.
Kevin McLachlan, Total senior vice president of exploration, said the company believes the combination of Total's geoscience expertise and Google's artificial intelligence skills will ensure the project's success.
"Our ambition is to give our geoscience engineers an AI personal assistant in the next few years that will free them up to focus on high value-added tasks," McLachlan said.
Paul-Henri Ferrand, president of global customer operations at Google Cloud, said the company was thrilled to welcome Total in its Advanced Solutions Labs for the development of AI solutions.
"We are keen to engage our best AI engineers to work with total's geosciences' experts," Ferrand said in a company statement.
Generated by readers, the comments included herein do not reflect the views and opinions of Rigzone. All comments are subject to editorial review. Off-topic, inappropriate or insulting comments will be removed.