Top Rigzone-Staff Picks for 2017
by Rigzone Staff
|
Thursday, December 28, 2017
Rigzone's editors highlight articles they've particularly enjoyed writing in 2017.
Rigzone's editorial staff selects some of their favorite articles from 2017. We'd love to hear yours – leave them in the comments below!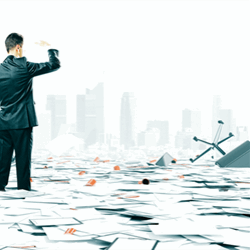 Rigzone explores the industries where departed oil and gas workers migrated to the most, based on survey results.
This story was part of a series based on my worker exodus survey results and it answered the burning question that much of the industry wanted to know: where did the laid off oil and gas workers go? This story identifies the industries the workers migrated to the most and what made them attractive.–Valerie Jones
As a Gen Xer myself, I admit that I was on a bit of a soapbox for this one. Given all the attention that Millennials and Baby Boomers get, my generation has sort of been lost in the shuffle. What I enjoyed about this article was having the chance to present the unique perspective we Gen Xers offer, and I certainly identified with much of what my sources articulated.–Matthew Veazey
The prospect of UK oil and gas workers being effectively barred from entering transferable sectors is extremely significant for an industry which has suffered thousands of job losses over the last couple of years. It's important to highlight such topics in the hope that the right people see and act on it.–Andreas Exarheas
This was a story that I meant to write for some time. I'm a fan of decentralizing power supplies, and writing this article – with its discussion of distributed generation and LNG "virtual pipelines" – was quite interesting on a personal level.–Matthew Veazey
I started the Ask the Careers Editor series to better address the employment questions from our Rigzone readers. In this final installment, which I coined a wrap-up because of the familiar themes with questions, I enlisted the advice of a seasoned career coach.–Valerie Jones
Be sure to check out last year's top picks! Click here.
Generated by readers, the comments included herein do not reflect the views and opinions of Rigzone. All comments are subject to editorial review. Off-topic, inappropriate or insulting comments will be removed.