Top Apps to Have in Oil and Gas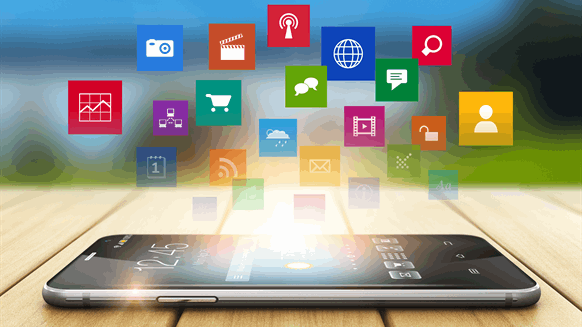 Here are some popular apps that can make it easier to follow the pulse of the industry.
As the industry thrives in the digital age, so are the ways in which we are able to follow what's going on in the field. New smartphone applications have given us access to endless amounts of oil and gas-based stats, facts and data, right at our fingertips. Listed below are just some of the apps that are making it easier to follow the pulse of the industry today.
1. Oil & Gas Prices Ticker
This app keeps you up to date on daily crude oil and natural gas prices. Presented by the Arrow Engine Company, the app is straight-forward and easy to use, making it an easy method to track the changes within the market.
2. Schlumberger Oilfield Glossary
An easier alternative to carrying a dictionary around in your back pocket is the Schlumberger Oilfield Glossary app. The app contains every key term you could think of relating to the oil and gas industry. A great tool for industry veterans or newcomers, the app provides instant and easy access to sector specific lingo.
3. Opito Train-R
The Opito Train-R app gives workers within the industry immediate access to their training records. The app can be used as a safeguard to certify that oil operatives are qualified to work specific posts both on and offshore. Opito Train-R allows its users to follow and layout their training plan, while also equipping them with the nearest training centre locations.
4. Virtual Rig Catalogue
This 3-dimensionally formatted app allows you to survey the aptitudes and equipment of Maersk Drilling's rigs. The innovative app details XLE's, V-rigs, R-rigs and even D-rigs, but to get access to the catalogue you need a personal code, which can be provided by a company representative.
5. Rig Count
This app provides an interactive analysis of Baker Hughes U.S. rotary rig counts. The business tool presents information in an intuitive manner – with maps, charts and percentage counters - and allows users to get detailed insight on specific locations.
6. Inspect Workover Rig Vehicle
This customizable app from Snappii allows users to conduct instant workover rig vehicle inspections at anytime from anywhere. With the help of the app, users can work on and offline, sync collected data across multiple devices and generate custom PDF and Excel reports.
7. TallyBook - Oil & Gas
TallyBook makes drilling data visualization and analysis simple by transforming dry information into engaging visuals. The app is highly interactive, with features such as panning and zooming designed to be easy.
8. Bassoe Analytics Offshore Rig Database
Bassoe Analytics is an open source app that allows all of its users to contribute to its data collection, which includes commercial, technical and asset valuation data. This app is convenient to have at hand when you're interested in finding rig day rates and recent fixtures, rig status and count, or rig values and recent sales.
9. RigWatch Pulse – Canrig Drilling Technology
RigWatch Pulse is a mobile data portal and reporting app that allows access to live or historical well data. The app features live data streaming, directional drilling information and alarms, as well as a chat option and report generation capability.
Did we miss one? If there's another oil industry app out there that the Rigzone audience should know about, let us know in the comments section below.
Makenzie Katz is an American international student currently attending Cardiff University. Katz, who has connections with the BBC and Dow Jones, is majoring in journalism. To contact Makenzie: MLKATZ1224@GMAIL.COM
Generated by readers, the comments included herein do not reflect the views and opinions of Rigzone. All comments are subject to editorial review. Off-topic, inappropriate or insulting comments will be removed.