Top 10 Independent Oil and Gas Companies to Work For
|
Wednesday, September 04, 2019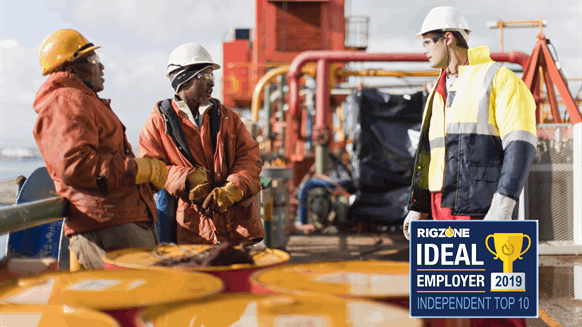 Rigzone's latest Ideal Employer Survey outlines the most desirable independent oil and gas companies to work for.
​
​
ConocoPhillips is the most desirable independent oil and gas company to work for, according to Rigzone's 2019 Ideal Employer Survey (IES), which included more than 11,000 respondents from over 100 countries.
Commenting on the achievement, a ConocoPhillips spokesperson said, "we're gratified that people in our industry recognize the progress we've made at ConocoPhillips in not only becoming an employer of choice, but also in adapting to the realities of today's oil and natural gas markets".
"We fully attribute our success to the hard work and dedication of our employees to safely find and deliver energy to the world," the spokesperson added.
ConocoPhillips achieved the same accolade in 2018. In 2017, Anadarko Petroleum Corp. was crowned the most desirable oil and gas independent to work for. Rigzone's annual IES aims to explore current market sentiments of global oil and gas professionals, particularly regarding their choice of ideal employers.
ConocoPhillips describes itself as the world's largest independent exploration and production company based on production and proved reserves. The company, which traces its roots back to 1875, employs 10,900 people across its 17 countries of operation, according to its website.
In its latest financial results statement, ConocoPhillips reported second-quarter earnings of $1.6 billion in 2019, which was flat compared to earnings during the same period last year. Excluding special items, 2Q adjusted earnings were $1.1 billion, which was down compared to 2Q 2018 adjusted earnings, which came in at $1.3 billion.
A list of the top 10 most desirable independent oil and gas companies to work for, as outlined in Rigzone's 2019 IES, can be seen below.
1
2
View Full Article
Generated by readers, the comments included herein do not reflect the views and opinions of Rigzone. All comments are subject to editorial review. Off-topic, inappropriate or insulting comments will be removed.