Top 10 Drilling Contractors to Work For
|
Tuesday, August 27, 2019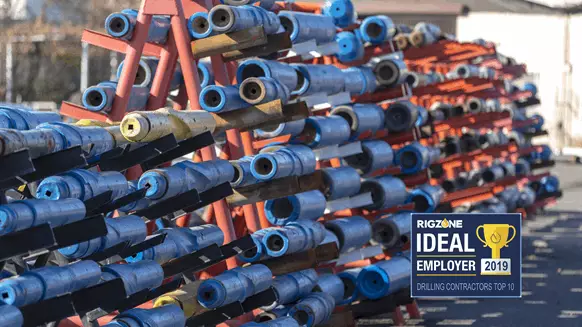 Rigzone's latest Ideal Employer Survey outlines the most desirable oil and gas drilling contractors to work for.
Transocean Ltd. has been crowned the most desirable oil and gas drilling contractor to work for in Rigzone's 2019 Ideal Employer Survey (IES), which included more than 11,000 respondents from over 100 countries.
This marks the third consecutive year the offshore drilling company has achieved the title, as it won the same accolade back in 2018 and 2017.
Commenting on the company's latest triumph, Janelle Daniel -- Transocean's vice president of human resources, community relations and sustainability – said, "it's nice to be recognized, but we want to make sure we're doing the right thing for our employees, regardless of any recognition".
"Our industry has seen so much change over the last few years and we have been firing on all cylinders to stay ahead in every area — from performance and innovation, to recruiting, acquiring and developing the best people in the business. The continued recognition during this transformative time lets us know we're on track," Daniel added.
The Transocean representative emphasized that, in an industry driven by machinery and technology, the company's people are its greatest strength and said the business was fortunate to have dedicated leaders that know what it takes to deliver industry-leading performance while providing a supportive environment for their teams to grow and learn.
Daniel told Rigzone that acquiring and maintaining top talent remains a priority for Transocean and added that the company remains committed to inclusive, respectful work environments that foster teamwork and collaboration, starting at the top.
"We are focusing on leadership development programs for our offshore workforce, enabling them to steward this behavior across the fleet," Daniel said.
When asked if she thought Transocean could win the category for a fourth consecutive time next year, Daniel said the company would be honored to receive the award again.
"We will be keeping a close eye on market conditions and continuing to make strategic business decisions with our employees as the top priority. If we can say that we spent the year making decisions that help our people grow and develop, that's a win in our book," Daniel added.
Transocean has a mission to become the premier offshore drilling company, according to its website. The business, which traces its roots back to the 1920s, has offices all over the world.
A list of the top 10 most desirable oil and gas drilling contractors to work for, as outlined in Rigzone's 2019 IES, can be seen below.
1
2
View Full Article
Generated by readers, the comments included herein do not reflect the views and opinions of Rigzone. All comments are subject to editorial review. Off-topic, inappropriate or insulting comments will be removed.