Top 10 Drilling Contractors Oil, Gas Professionals Want to Work For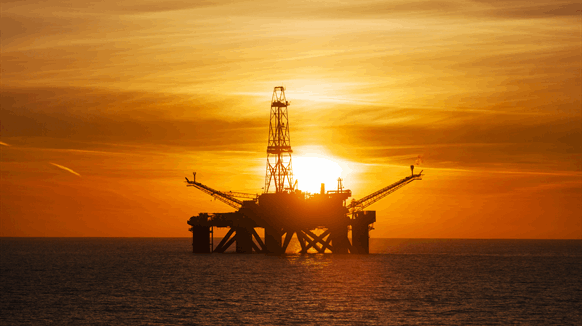 Rigzone outlines the top 10 drilling contractors oil and gas professionals want to work for, according to its latest Ideal Employer Survey.
Transocean Ltd. has been crowned the most desirable oil and gas drilling contractor to work for in Rigzone's latest Ideal Employer Survey, which garnered 6,621 responses from over 100 countries.
"At Transocean we work toward continuous improvement, always taking into consideration the experience and expertise each of our employees brings," Janelle Daniel, Transocean's global human resources services director, told Rigzone.
"We focus on having a transparent culture, where leadership is available, approachable and accessible as we work toward career development across the spectrum. The best part is by always striving for continuous improvement, we are never willing to settle where we are," Daniel added.
Looking back at 2017, the Transocean representative revealed that the company continued the development and training of its workforce and asked its employees for their opinions on how the company could improve.
"That journey included supporting the Gulf Coast community in the aftermath of Hurricane Harvey through volunteer and donation efforts and drives for both the United Way and Toys for Tots," Daniel stated.
Commenting on Transocean's main focus areas for 2018, Daniel said the company will continue investing in its workforce and fleet and continue efforts to achieve its strategic initiatives.
Transocean, which traces its roots back to the 1920s, is an offshore drilling company with a focus on deepwater and harsh environments. Earlier this year, Transocean acquired Songa Offshore in a move which Daniel said "further positions Transocean as the leader in deepwater and harsh environment drilling."
Rigzone's second annual Ideal Employer survey was conducted to explore current market sentiments of global oil and gas professionals, particularly in regard to their choice of ideal employers. There were no restrictions with regards to the age, gender, origin or job function of the respondents.
A list of the top 10 most desirable oil and gas drilling contractors to work for, as outlined in Rigzone's 2018 Ideal Employer Survey, can be seen below.
Prospects for Drilling Contractors 'Look Good'
With a higher and broadly stable oil price and corporations looking at success with the drillbit again, the prospects for drilling contractors look good at the moment, Michael Burns, an oil and gas partner at law firm Ashurst, told Rigzone.
"Those contractors that successfully re-structured themselves during the downturn should now be placed well to take advantage of an uptick in drilling activity," Burns said.
Looking at the global offshore drilling contractor sector in particular, Leslie Cook, a principal analyst for the upstream supply chain at Wood Mackenzie, said "negativity" in the fourth quarter of last year was replaced by "growth" in the first quarter of 2018 as the contracted floating fleet increased to 124 rigs.
"Over 40 new fixtures were awarded in 1Q18, nearly double the awards in same quarter last year," Cook told Rigzone.
1
2
View Full Article
Generated by readers, the comments included herein do not reflect the views and opinions of Rigzone. All comments are subject to editorial review. Off-topic, inappropriate or insulting comments will be removed.