Top 10 Destinations for US LNG Exports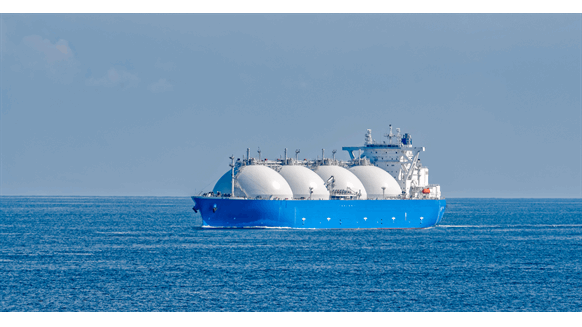 America became the fifth largest exporter of liquid natural gas in the world last year.
America became the fifth largest exporter of liquid natural gas (LNG) in the world last year. With more liquefied natural gas plants coming online along the eastern and southern coastlines of the United States, the number of LNG export cargoes grew to nearly 500 in 2018, according to new data from the Department of Energy. Four LNG export facilities accounted for 483 shipments in 2018 compared with just 262 the previous year, an increase of 84 percent in the space of a year.
LNG export destinations
According to U.S. government data, 28 countries in total received LNG exports during 2018. However, just ten countries accounted for 82 percent of the U.S. LNG direct tanker exports that year and the top four markets shared 187 shipments between them. South Korea, the top destination, received 73 cargoes in all, followed by Mexico with 53, Japan with 37 and lastly China with 24. Of the remainder, Jordan, Chile, India, Turkey, Spain, Argentina, and Brazil took only a small number of shipments each. In addition to the standard large shipments of LNG in dedicated tankers, small shipments of LNG in special containers known as ISOs were sent to the Bahamas and Barbados.
Drivers behind purchases
Due to the urgent need to replace half of its nuclear generating capacity -- which went offline with a series of deep levels inspections -- South Korea has emerged as the world's and the U.S.'s, top market for LNG. In the case of Mexico, existing cross-border pipeline capacity has proved insufficient to meet Mexico's burgeoning demand for gas. The gap is being filled by deliveries of U.S. LNG, which has a price premium of around 50 percent over piped gas. However, Mexican LNG imports are likely to fall, as and when, additional cross-border pipelines are completed.
Japan, a major market for LNG since the Fukushima disaster, is currently America's third most important market. But, with the program of deep-level inspection and maintenance of its nuclear power fleet coming to a close and the switching on of its nuclear reactors, Japanese demand for LNG has diminished and with it its status as the world's No. 1 LNG importer. China's imports of LNG have risen in parallel with serious measures to tackle its chronic air pollution. Nevertheless, imports of LNG from the U.S. were moderate during 2018 and are not expected to rise during the current U.S.-China trade war.
Factors driving U.S. LNG exports
Export markets are a necessary outlet for the burgeoning supplies of shale gas and associated gas from the booming Permian Basin. U.S. LNG export plants shipped nearly 1.1 trillion cubic feet (Tcf) of natural gas during 2018. Market leader and pioneer Cheniere Energy is the largest buyer and exporter of natural gas in the United States. Its two export plants, Sabine Pass in Louisiana and Corpus Christi from which shipments began last December. Together they sent out 282 LNG tanker cargoes amounting to roughly 85 percent of U.S. total LNG tanker exports. Dominion Energy, owner of the Cove Point LNG facility in Maryland, exported just 48 tanker cargoes during the year. Finally, a minnow by comparison and not a direct competitor, LNG Marketing sent 153 small shipments of LNG in special containers known as ISOs to the West Indies.
The EIA forecasts an increase in U.S. shale gas production from 90.7 Bcf/d in 2019 to 92.0 Bcf/d in 2020, which could contribute to rising LNG exports shipments. The upcoming fourteen new production terminals currently being prepared at four facilities in Georgia, Louisiana, and Texas will also assist with the growth. Ulltimately, rising output will help keep gas prices low and increase the competitiveness of U.S. LNG.
Generated by readers, the comments included herein do not reflect the views and opinions of Rigzone. All comments are subject to editorial review. Off-topic, inappropriate or insulting comments will be removed.