Three Automotive Innovations That Could Change US Refining
by Matthew V. Veazey
|
Rigzone Staff
|
Monday, March 26, 2018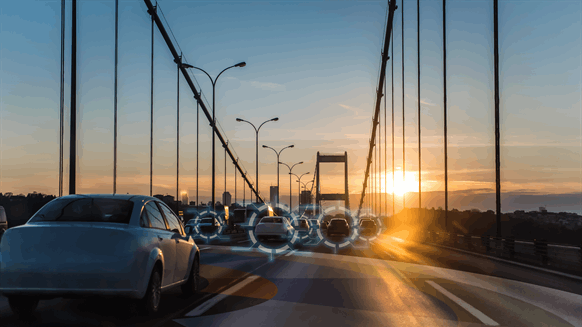 Refiners already have two built-in resources to help weather major demand shifts.
Since the early 20th Century, the automobile has – for better or worse – been a major force in American life. Cars have influenced where Americans live, where they work, where they source food, what they do in their spare time, how they gauge social standing and more. Oil refiners have long provided the lifeblood for these motorized staples of Americana but, according to Boston Consulting Group (BCG), a significant role revision may await domestic refiners.
In a recent interview with Rigzone, an author of a recent BCG report observed that changes in the automotive sector – tied to consumer attitudes, government policies and technology – could mean significant challenges as well as opportunities for U.S. refiners. Before elaborating on the outlook for refiners, however, here is a list of BCG's three key automotive industry predictions.
Conventional vehicles are becoming more efficient. As U.S. automakers increasingly woo car buyers in China and in other overseas markets that have more stringent vehicle fuel economy regulations, they will continue to advance more efficient engine technologies, BCG predicts. Dismissing the argument that automakers will only sell more fuel-efficient vehicles in markets with stricter mandates, BCG maintains they will opt to make vehicles on a single platform for all markets – meaning that U.S. car buyers will also enjoy access to the more efficient vehicles.

Electric vehicles (EVs) could go mainstream. France, the U.K. and other countries have pledged to halt domestic sales of vehicles powered by gasoline and diesel in 2040, and China is considering a similar measure. Such policy actions – along with cheaper lithium-ion batteries, improved battery performance and more widespread charging infrastructure – should boost global EV demand, BCG's report predicts.

Ride-sharing and self-driving technology will accelerate EV adoption. Compared to their parents, Millennials tend to be less enamored by the prospect of owning a personal vehicle. Ride-sharing services such as Uber and Lyft have benefited from such a shift in attitude about car ownership, BCG's report observes. Moreover, assuming the maturity of self-driving technology within the next two decades, the consultancy expects autonomous vehicles to become a "major disrupter because of their greater convenience, better service levels, and ability to use energy more efficiently than conventional cars." Given the change in attitude and innovations, BCG foresees the growth of EV fleets. In fact, it projects a 10- to 15-percent decline in U.S. gasoline demand by 2025 (based on 2015 levels) and a 30 to 35-percent decrease by 2035.
For Refiners, Consolidation and Opportunities?
Should BCG's automotive industry predictions become realities and demand for U.S. gasoline indeed fall by double-digit percentages, what can we expect to see on the domestic refining scene?
"Initially, U.S. refiners will compete more aggressively for market share," Clint Follette, Houston-based partner and managing director of The Boston Consulting Group and one of the report's co-authors, told Rigzone. "Eventually, it is likely that the least complex refineries will shut down due to the oversupply."
Follette said that refiners can lessen the effects of a drop in gasoline demand by leveraging two "very important" resources that they already have: integration and captive outlets.
"Refiners can secure domestic demand in rural or industrial areas," Follette explained. "They can innovate their fuel and non-fuel offer to create customer loyalty, and potentially even expand to services for electric vehicles. To mitigate the excess supply, refiners can secure export markets for fuels and components."
To be sure, Follette cautions that two factors will greatly influence the extent to which the three automotive industry predictions come to fruition.
"The biggest factor in the near term is efficiency of internal combustion engine fleets, so the main variable would be the adoption of the CAFE standards," said Follette, referring to the Trump administration's current review of stricter U.S. Corporate Average Fuel Economy standards unveiled by the Obama administration.
"Longer term, the advancement of autonomous vehicles in combination with ride-sharing trends and EV costs will lead to the SAEV (shared autonomous electric vehicle) replacing miles from ICE (internal combustion engine) vehicles," Follette concluded. "So, autonomous vehicle adoption and EV battery costs should be important variables."
Generated by readers, the comments included herein do not reflect the views and opinions of Rigzone. All comments are subject to editorial review. Off-topic, inappropriate or insulting comments will be removed.