The Top Independents Oil, Gas Professionals Want to Work For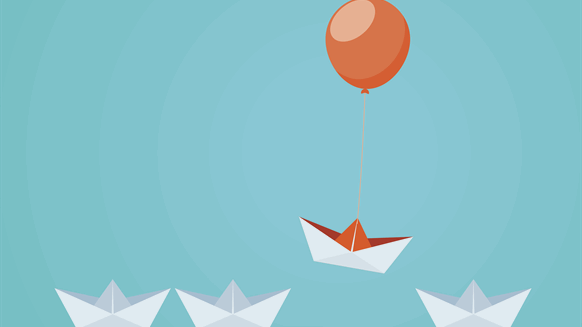 Rigzone outlines the top 10 independent oil, gas companies.
ConocoPhillips is the independent oil and gas company most people want to work for, according to Rigzone's 2018 Ideal Employer Survey (IES), which received 6,621 responses from more than 100 countries.
"We're gratified that people in our industry recognize the progress we've made at ConocoPhillips in not only becoming an employer of choice, but also in adapting to the realities of today's oil and natural gas markets," a ConocoPhillips spokesperson told Rigzone, commenting on the company's IES accolade.
"We fully attribute our success to the hard work and dedication of our employees," the spokesperson added.
ConocoPhillips is the world's largest independent exploration and production company, based on proved reserves and the production of liquids and natural gas. In 2017, the Houston headquartered oil and gas firm held proved reserves of 5 billion barrels of oil equivalent and produced 1.377 million barrels of oil equivalent per day.
Compared to 2018 output levels, the company's production is expected to increase in the relatively near future too, according to Rystad Energy.
"We expect Conoco's production to grow by [around] 9 percent in 2021, as compared to 2018, but then we expect the production to be sustained at those levels in the long term," Aditya Ravi, a senior upstream analyst at Rystad Energy, told Rigzone.
ConocoPhillips, which traces its roots back to 1875, currently operates across 17 countries, including the United States, UK, Libya, Colombia, China and Australia, and employs over 11,000 people.
Independents Expected to See 'Very Strong' Cash Flow
The future looks bright for oil and gas independents in general, according to several analysts.
"Given the higher oil prices and relatively stable investments, independents are expected to see a very strong cash flow in 2018," Rystad Energy's Aditya Ravi said.
Michael Burns, an oil and gas partner at law firm Ashurst, echoed Ravi's positive sentiment, stating that independent oil and gas companies were "well-placed" to see benefits from the recent oil price rises, "particularly those with producing assets".
Andrew Slaughter, executive director of Deloitte Center for Energy Solutions, also painted an optimistic picture for independents, suggesting that the outlook for such companies for the rest of the year is likely positive "as the OPEC/non-OPEC production restraint agreement holds at high compliance levels, demand growth is expected to be healthy and global stocks continue to fall".
Anadarko Places Second
Rigzone's second annual IES was conducted to explore current market sentiments of global oil and gas professionals, in regards to their choice of ideal employers. There were no restrictions with regards to the age, gender, origin or job function of the respondents.
Anadarko Petroleum Corp., which was crowned the most desirable oil and gas independent to work for in 2017, ranked second in this year's list of top independent companies.
Commenting on the company's top two placing for 2018, Anadarko's vice president of human resources, Joe Mongrain, told Rigzone it was an "honor" to be named one of the top independent oil and gas firms.
1
2
View Full Article
Generated by readers, the comments included herein do not reflect the views and opinions of Rigzone. All comments are subject to editorial review. Off-topic, inappropriate or insulting comments will be removed.