The Saudis Are Determined to Keep the Market in Balance
by Paul Kuklinski
|
Boston Energy Research
|
Thursday, April 05, 2018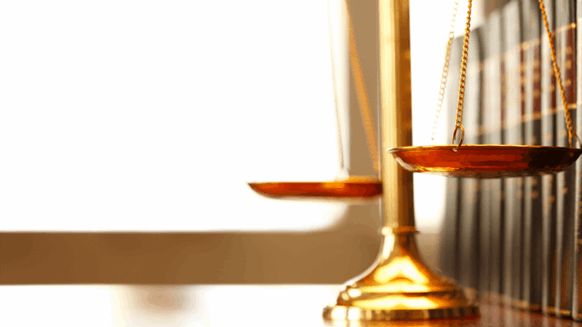 It is doing all it can to support the recovery in oil prices with a focus on surplus oil inventories, particularly in the US.
This opinion piece presents the opinions of the author.
It does not necessarily reflect the views of Rigzone.
WTI crude is $63/bbl, up from a February low of $58/bbl and down from the January high of $67/bbl. The discount to Brent is $4.65/ bbl. WTI averaged $51/ bbl in 2017 and $43/ bbl in 2016. The Brent premium blew out to over $7/ bbl in December and has contracted since. Brent averaged $3.10/ bbl higher than WTI in 2017 and $2.45/ bbl higher in 2016.
The latest increase is in response to a decline in U.S. crude and product inventories the last few weeks at a time when inventories normally build seasonally. This winter was much colder than last year and economic activity is strong. At 425 million barrels in the latest week, U.S. crude inventories are 3 percent less than the 5-year average, despite a strong 340 thousand barrels per day (MBD) increase in U.S. crude and liquids production in the quarter compared to 4Q17. Heightened geopolitical tension with Iran is adding support.
Notably, OPEC has significantly reduced its exports to the United States. U.S. crude imports from OPEC in 1Q18 were down 160 MBD from the prior quarter following a 217 MBD decline from 3Q17. They were down 947 MBD from 1H17. In 1Q18, crude exports to the U.S. represented 7 percent of OPEC production compared with 8 percent in 4Q17, and over 10 percent in 1H17!
The Saudis indicated they would cut their March and April production by 100 MBD from 9.98 million barrels per day (MMbpd) in February and plan to keep exports below 7 MMBD as it "remains focused on working down excess oil inventories." It may continue to cut in May. It also recently signaled an openness to extend the agreement into 2019.
Higher oil prices would benefit its historic initial public offering of Saudi Aramco shares expected sometime in 2019. It requires $70/ bbl Brent to balance its state budget in 2018.
The run-up in crude prices to the January peak mirrored the decline in surplus OECD inventories targeted by the OPEC cut. The OECD surplus to the 5-year average declined 84 percent from 318 million barrels in early 2017 when the cut was implemented to 44 million barrels in February by OPEC's estimate. The OECD accounts for 48 percent of total world oil demand.
OPEC is pleased with its performance and the result. Compliance over the period has been high. Year to date production is under 32.2 MMbpd compared to an average of 32.34 MMbpd in 2017. It is 1.3 MMbpd less than the 33.40 MMbpd produced in 4Q16 when the cut was announced.
While it is generally expected OPEC production will remain near current levels until the expiration of its agreement, OPEC supply could vary significantly in the interim. Libya, Nigeria, Venezuela, and Iraq would each like to produce more but domestic upheaval may cause them to produce less.
Saudi Arabia also said it "hopes OPEC and its allies (primarily Russia) will be able to relax production cuts next year and create a permanent framework to stabilize oil markets after the current agreement on supply cuts ends." It said it hopes to announce a new target at OPEC's next full meeting June 22 in Vienna. OPEC and Russia account for 45 percent of world crude supply. The OPEC meeting will provide a very important checkpoint for U.S. producers and the market in general, underline very.
Where the Road is Pointing
In the run-up to the OPEC meeting, oil prices are likely to remain relatively stable the next few months because the seasonal increase in inventories, if any, will be quite small. For OPEC, the outlook for 2H18 is both promising and challenging. Demand growth is very strong. Non-OPEC production growth is also very strong. Inventories are likely to remain relatively balanced the rest of the year, stabilizing oil prices near current levels.
Downside oil price risk may emerge in 4Q18 however from a potential acceleration in the growth of Permian production. It is likely to increase well over 30 percent this year.
Paul Kuklinski, founder of independent research firm Boston Energy Research, selects equity investments in the energy sector for major financial institutions. For a detailed roadmap and forecast of oil prices, contact bostonenergyresearch@msn.com.
Generated by readers, the comments included herein do not reflect the views and opinions of Rigzone. All comments are subject to editorial review. Off-topic, inappropriate or insulting comments will be removed.