The Oil Industry's Wall Street Burden
by Mike Lynch
|
Rigzone Contributor
|
Friday, March 01, 2019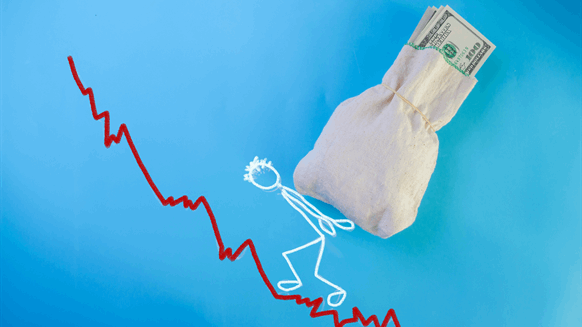 The battle among analysts between calls for production growth and returns continues.
This opinion piece presents the opinions of the author or authors.
It does not necessarily reflect the views of Rigzone.
A recent headline noted that "Investors should fire directors who fail to act on climate change." While that could be easily dismissed as faddism, the truth is that faddism on Wall Street has often damaged the oil industry. Much of the capital for the oil industry comes from investors on Wall Street, giving those investors significant power over the industry's direction. Academic thinking about the benefits and detriments this provides changes over time, but most in the industry would tell you that the influence is a burden. The perception is that a group of twenty-somethings chasing the latest fad pressure management to follow suit.
Now, many are arguing that the sunset of the petroleum industry has arrived, and companies should try to move beyond their focus on producing oil and gas into other businesses, especially renewables. However, most of those doing so are not in the industry, but renewable advocates or think tanks, with only a few oil companies embracing the stance.
The current situation strongly resembles 1979's Iranian Oil Crisis, when a perfect storm of opinion sent many companies to spend billions on ultimately failed ventures, from kerogen to office equipment to department stores. Economists argued that diversification was valuable, neo-Malthusians said that oil production was peaking, and industrial policy advocates insisted that expert direction (such as from the government) would improve performance.
Wall Street was unequivocal, with Standard and Poor's saying in 1980, "Diversification into alternative energy fields should offer promising new opportunities for increasing profitability."[i] Followed only four years later by a complete reversal: "Diversification out of the oil business has been disastrous for most of the majors…."[ii] "Core business" became the new mantra.
There has long been a battle between calls for "production growth" and "returns" among analysts; whenever companies rein in spending to reduce costs, their weak production volumes stir criticism. Boosting spending to add supply usually lowers investment efficiency (low-grading), and Wall Street once again pounces. Which tends to reinforce the damage of price cycles, so that companies often invest more when costs are cyclically high and less when they're cyclically low.
Granted, the investor community is not monolithic, sprinkled with a few wise people with knowledge of and lengthy experience with the industry. But too many are prone to seize on the latest fad and pressure corporate management to conform. Which is always worse when corporate management seizes on the same fads, because there is less to prevent them going astray. Many realize it is safer for their careers to stick with the crowd even when they are skeptical of the crowd's wisdom.
Arguably, then, companies should have a coping strategy, listening to investors and judging their advice, especially with an independent board that will not automatically affirm the CEO's plans, but if investors seem to be advocating a superficial, fashionable strategy perhaps the best approach is to baffle them with buzzwords. Because the fashion is likely to change.
[i] Standard and Poors Industry Outlook 8/7/80, Section 2, p. 63
[ii] Standard and Poors Industry Surveys, 11/15/84, p. 58.
Generated by readers, the comments included herein do not reflect the views and opinions of Rigzone. All comments are subject to editorial review. Off-topic, inappropriate or insulting comments will be removed.