The EU Weighs Risks of Rising Gas Imports
by Bruce Gain
|
Rigzone Contributor
|
Wednesday, December 05, 2018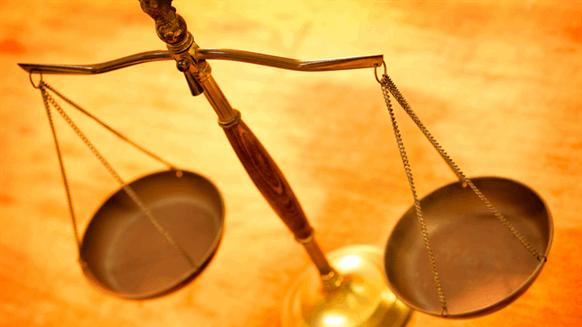 At issue is mainly how output from the Groningen field will continue to decline, thus making the EU more dependent on both pipeline and LNG from outside the EU borders.
The EU is facing the perfect storm of dwindling local supply, rising demand and increased dependence on Russian state-owned Gazprom for its supply of natural gas, as analysts and observers mull what, if any governmental action, must be taken.
At issue is mainly how output from the Groningen field in the Netherlands will continue to decline, thus making the EU more dependent on both pipeline and liquid natural gas (LNG) from outside the EU borders.
According to European Commission data, the EU imported 69 percent of its natural gas in by the first semester of 2018. Over 37 percent of the gas the EU member countries imported by the first semester 2018 came from Russia, while 33 percent and 11 percent came from Norway and Algeria, respectively.
Excluding Turkey, the EU imported record high pipeline volumes from Norway and Russia, which increased to 116 billion cubic meters and 169, respectively, in 2017, according to data from Rystad Energy. "We expect Europe to increase its imports over the next years as the Groningen field will continue to decline driven by the announced scale backs," Sindre Knutsson, senior analyst, gas markets, Rystad Energy. "Post 2020, both Norwegian and UK production is set to decline, strengthening this effect."
Russia aside, the risk of over-dependence on a single supplier is more important than the possible downsides of boosting gas imports overall, said Thierry Bros, senior research fellow, Oxford Institute for Energy Studies, said.
Declining gas production in the region is coupled with rising demand, which obviously means the EU will need more gas from different sources — but that not necessarily mean the EU member states will be "overly dependent" per se, Bros said.
"So yes, we will be more dependent, but perhaps the right question to ask is how can we make sure we achieve security of supply by vetting the suppliers," Bros said.
The Russian Factor
The EU had continued to boost its gas imports from Russia despite sanctions against Russia since the onset of the Ukrainian Crisis. The incongruity was brought to the forefront when U.S. President Donald Trump earlier this year criticized Germany's reliance on gas imports from Russia, and in particular, the Nord Stream 2 pipeline operated by Russian state-owned Gazprom. Once the pipeline is completed that connects Russia-sourced gas directly to Germany by the planned date next year, President Trump even claimed the deal would weaken NATO's defense structure.
"The question is how does the EU cope with rising imports from Gazprom, but also how do we deal with it as a supplier in general where one big supplier may have an impact that is not good for pricing and security of the price," Bros said.
According to data from the Oxford Institute for Energy Studies, Gazprom's share of the natural gas market in the EU was 27 percent 10 years ago and should continue to grow from today's share of about 35 percent.
"A share of 35 percent may be okay," Bros said. "A share of 37 percent or 38 percent may not be okay."
More of the Same
Liquid natural gas (LNG) will also play a role in the supply and price dynamics of natural gas the EU imports.
"LNG prices has had an effect on EU natural gas prices in the winter/heating season. European gas price has increased to attract LNG cargoes, while excess global supply of LNG during the non-heating will also cause more LNG volumes to flow into Europe and lower gas prices," Knutsson said. "We expect that EU will rely more on LNG over the next five years and expect to see a stronger effect on price correlation going forward."
The EU's infrastructure should also be able to process the imported liquid natural gas.
1
2
View Full Article
Generated by readers, the comments included herein do not reflect the views and opinions of Rigzone. All comments are subject to editorial review. Off-topic, inappropriate or insulting comments will be removed.