The 2019 Downstream Countdown: The Final Five
|
Monday, December 30, 2019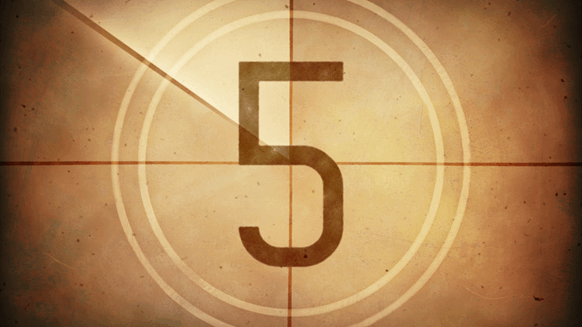 US crude oil exports and new construction projects were some of the most popular topics.
In this final segment of Rigzone's review of the top 20 downstream-focused articles for the past year, readers appear to have been most interested in topics such as the export of U.S.-produced crude oil and new construction projects. Read all about it in the following list of Rigzone's five most popular downstream articles for 2019.
5. Empty Supertankers Uncover Truths About Today's Oil Market
This February article from Bloomberg reveals that something atypical was occurring in the global oil market. Normally, supertankers would carry heavy, high-sulfur Middle Eastern crude oil across the Atlantic Ocean to the U.S. Gulf Coast. Instead, the westbound vessels were carrying seawater for ballast. For the eastbound journey, however, ships were increasingly laden with light, low-sulfur U.S.-produced crude. A market observer quoted in the article stated that growth in U.S. oil exports – aided by OPEC production curbs – should continue.
4. McDermott to Conduct Study for $850MM Refinery
One of the year's most popular downstream-focused articles on Rigzone was this October piece about McDermott International, Inc.'s contract to conduct a feasibility study for a proposed new refinery in Darwin, Australia. Should the project developer decide to build the condensate refinery, McDermott noted that it would serve as the lead engineering, procurement and construction contractor.
U.S. LNG export projects made considerable headway from regulatory and construction standpoints in 2019. One project that advanced within the past 12 months is Freeport LNG Development, L.P.'s addition of a fourth liquefaction train at its terminal in Freeport, Texas. As this article from May reports, Freeport LNG named KBR, Inc. the preferred bidder for the Train 4 engineering, procurement, construction and commissioning contract. Train 4 will boast a liquefaction capacity of 5 million tons per annum (mtpa), bringing Freeport LNG's total capacity to 20 mtpa.
2. Supertanker Loads American Oil Without Nearing US
As the above article notes, the shipment of U.S.-sourced crude oil is becoming more commonplace worldwide. As this Bloomberg article from April points out, at least one supertanker avoided having to travel all the way to Texas or Louisiana to load U.S. crude. Bloomberg reported that a China-bound supertanker called the Alsace instead received the crude in the U.S. Virgin Islands and Aruba via ship-to-ship transfers and from local terminals.
1. Top 10 Ideal Downstream Employers for 2019
The Ideal Employer Survey is a much-anticipated part of Rigzone's content lineup each year, ranking Rigzone readers' choices for the most desirable oil and gas employers on various fronts. One of the survey's rankings highlights respondents' best-scoring downstream employers. For the second straight year, Rigzone's presentation of the top downstream employers earned the most views in the downstream Top 20 list.
Note that Rigzone's 2019 Downstream Countdown lists the year's 20 most popular downstream-focused articles as of Dec. 8.
To contact the author, email mveazey@rigzone.com.
Generated by readers, the comments included herein do not reflect the views and opinions of Rigzone. All comments are subject to editorial review. Off-topic, inappropriate or insulting comments will be removed.