The 2019 Downstream Countdown: 10 to 6
|
Friday, December 27, 2019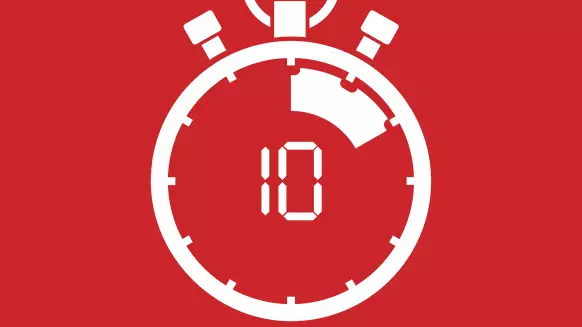 In this installment of Rigzone's 2019 downstream countdown, you will likely detect themes of growth as well as contraction.
In this installment of Rigzone's 2019 downstream countdown, you will likely detect themes of growth as well as contraction. Articles detailing new pipeline infrastructure in Texas and the addition of refining jobs in Louisiana were some of the more popular growth-oriented articles. In addition, one major engineering, procurement and construction (EPC) firm's financial troubles and the shutdown of a major U.S. Northeast refinery underscore the contraction theme. Read on to recount these instances of good and not-so-good downstream news from the past 12 months.
10. Permian Gas Pipeline Gets Green Light
One of Rigzone's most popular articles tied to the downstream this year was this June item discussing MPLX LP and other firms' decision to pursue the Whistler Pipeline project, which will carry residue natural gas from the Permian Basin to the Texas Gulf Coast. The pipeline will support the Mexican gas export and liquefied natural gas export markets.
9. $200B in the LNG Project Pipeline
Quoting Wood Mackenzie, this article from April states that the LNG "'boom is back.'" The consulting firm made the assertion in conjunction with a study predicting more than $200 billion in LNG plant and infrastructure capital spending from 2019 to 2025. Acknowledging the likelihood of project delays and the potential of outright cancellations with some proposals, Wood Mackenzie also anticipates low new LNG supply risks and a more cautious project development approach compared to the 2010-2014 investment boom.
2019 has been a challenging year financially for EPC firm McDermott International, Inc. This September article, posted two days after the company's stock price plummeted, details a McDermott announcement that it had received inquiries about selling its Lummus Technology business and that it was considering options to improve its balance sheet and capital structure.
7. Biggest US East Coast Refinery to Close
The past year has also been difficult for the Philadelphia Energy Solutions Inc. (PES) refining complex in Pennsylvania. In June, just 10 months after emerging from bankruptcy, a pair of fires at PES crippled operations at the 153-year-old site, this wire story reports. Given PES' decision to shut down the facility, the Northeast will become more reliant on fuel supplies from the U.S. Gulf Coast, Canada and Europe, Bloomberg stated.
6. New Jobs at Delek Refinery to Pay $90,000 on Average
The PES story above references significant job losses in the Philadelphia area, but news about downstream hiring also made the list of Rigzone's Top 20 countdown. As this article from May notes, Delek US Holdings, Inc. – on the heels of a major project at its Krotz Springs, La., refinery – unveiled plans to make more investments in the facility over the next five years. The company stated the series of projects should result in 30 new direct jobs at the refinery paying an average annual salary of $90,000 plus benefits.
Note that Rigzone's 2019 Downstream Countdown lists the year's 20 most popular downstream-focused articles as of Dec. 8.
To contact the author, email mveazey@rigzone.com.
Generated by readers, the comments included herein do not reflect the views and opinions of Rigzone. All comments are subject to editorial review. Off-topic, inappropriate or insulting comments will be removed.