The 2018 Downstream Countdown: The Final Five
by Matthew V. Veazey
|
Rigzone Staff
|
Friday, December 28, 2018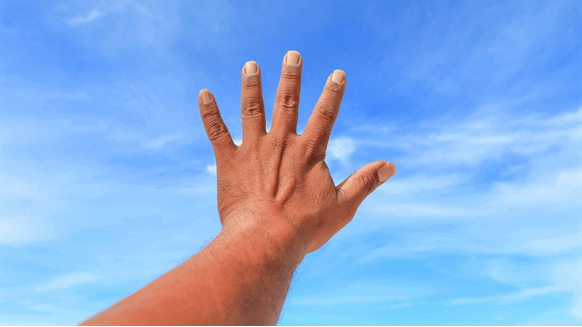 Presenting Rigzone's top five downstream articles for the past year
Rising refining costs, stricter marine fuel regulations and a new petrochemical complex in Saudi Arabia were some of the topics that factored into Rigzone's five most popular downstream articles for 2018. To discover the other topics, check out the final installment of the 2018 Downstream Countdown below.
Rising crude oil prices at the beginning of the year were cause for concern in the European refining community, according to this Bloomberg article. Citing Barclays, the January article notes that crude oil in $70 territory was contributing to declining margins and weakening demand for European refers. The slump was particularly evident in the fuel oil and diesel markets, and efforts to curb refinery runs were possible, the article added.
As this Bloomberg article from September puts it, global shipping companies are preparing for a "once-in-a-generation overhaul." Specifically, beginning on Jan. 1, 2020, the United Nations' International Maritime Organization (IMO) will require most of the world's merchant fleet to use fuel with a dramatically lower sulfur content: up to 0.5 percent sulfur compared to 3.5 percent currently. The article notes that refiners are developing different approaches to produce marine fuels that meet the stricter IMO standard, and shipping company interests are worried that the lack of a single type of fuel could create serious operational challenges for them.
In April, Total and Saudi Aramco signed a memorandum of understanding (MoU) to build a $5 billion petrochemical complex at the companies' 440,000-barrel per day Satorp refinery in Jubail, Saudi Arabia. As this Reuters article notes, the mixed-feed steam cracker complex will be able to produce 1.5 million tons per year of ethylene and related products.
A few weeks before Reuters released the fourth-highest-ranked article above, Bloomberg produced this related piece. Specifically, the Bloomberg article describes how refiners with more complex facilities are already well-positioned to supply the world shipping industry with the lower-sulfur marine gasoil that they will need to comply with IMO's looming stricter marine fuel standards. "They'll print money," said a Wood Mackenzie executive interviewed by Bloomberg. "If the shipping industry needs more clean fuels, then that's good for refining."
Rigzone's most popular downstream-focused article for 2018 is this review of the 10 most desirable downstream employers, based on results of the 2018 Ideal Employer Survey. As this staff-written article notes, downstream companies are at varying stages of readiness in terms of adapting to an evolving energy landscape shaped by factors such as electric vehicles and declining gasoline demand.
Note that Rigzone's 2018 Downstream Countdown lists the 15 most popular downstream-focused articles as of Dec. 13. If you would like to help determine which companies land on the next list of the top downstream firms to work for, you can do so by completing the Rigzone 2019 Ideal Employer Survey.
Generated by readers, the comments included herein do not reflect the views and opinions of Rigzone. All comments are subject to editorial review. Off-topic, inappropriate or insulting comments will be removed.
MORE FROM THIS AUTHOR
Matthew V. Veazey
Senior Editor | Rigzone