The 2017 Downstream Countdown: 15 to 11
by Rigzone Staff
|
Wednesday, December 27, 2017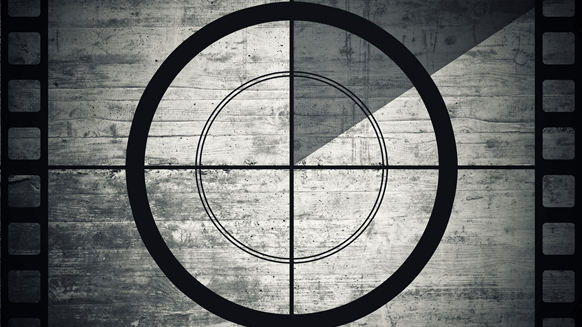 Here's a recap of the top downstream articles on Rigzone in 2017, starting with numbers 15 through 11.
Buying and selling assets were a common theme in the downstream oil and gas industry in 2017, from Canada's Oil Sands to the U.S. Gulf Coast. Moreover, the liquefied natural gas (LNG) sector felt the effects of heightened geopolitical tensions. In this first installment of Rigzone's top articles from the past year, find out more about these and other topics.
Multinational oil and natural gas companies have been divesting their assets in the Oil Sands, enabling Canada-based companies such as Suncor to acquire more domestic reserves. As this wire article from May notes, Suncor plans to become an even more formidable Oil Sands player. The company's growth projects could augment its roughly 700,000-barrel per day Oil Sands output by one-third, the article states.
In July, LyondellBasell made the final investment decision to proceed with a $2.4 billion propylene oxide (PO) and tertiary butyl alcohol (TBA) project near Houston. The capital investment – the company's largest to date – will be developed at two Houston-area sites: a PO/TBA plant in Channelview and an ethers unit at Bayport near Pasadena. According to the article, site preparation should start in Second Quarter 2018 and the project could conclude in mid-2021.
This installment of Rigzone's "Newcomer's Guide" leads off with a discussion of a topic important to pipeline companies as well as anyone planning to dig near one of the underground conduits. Moreover, it outlines a couple of basic petroleum-related conversion calculations.
Following the Arab oil embargo four decades ago, the U.S. government began stockpiling crude oil in a network of salt caverns along the Texas and Louisiana coastal region. This Strategic Petroleum Reserve (SPR) was conceived as a cushion against future shortages of imported crude. Nowadays, given a dramatic increase in domestic crude oil production, is the notion of having a U.S. SPR outdated? Some in Washington, D.C., including the occupant of 1600 Pennsylvania Avenue, think so. Others, both inside and outside the Beltway, argue that maintaining the SPR still helps to achieve important economic and foreign policy aims.
One major news story for 2017 has been deteriorating relations between Qatar and some of its neighbors in the Middle East, with the latter accusing the former of sponsoring terrorism. Given Qatar's status as the world's top producer of liquefied natural gas (LNG), the diplomatic tension in the region extended into the LNG market.
(Note that Rigzone's 2017 Downstream Countdown lists the 15 most popular downstream-focused articles as of Dec. 5, 2017.)
Generated by readers, the comments included herein do not reflect the views and opinions of Rigzone. All comments are subject to editorial review. Off-topic, inappropriate or insulting comments will be removed.