The 2017 Downstream Countdown: 10 to 6
by Rigzone Staff
|
Thursday, December 28, 2017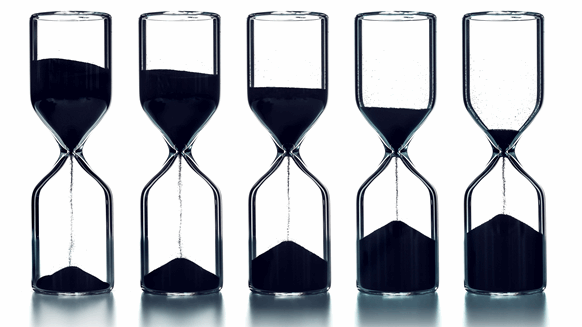 Find out which countries were vying for the top LNG exporter spot in 2017.
What do unhappy allies of President Trump and a drifting supertanker in the Atlantic Ocean have in common? You'll find both – and more – in this installment of Rigzone's recap of its top downstream articles from the past 12 months. Read on for details!
This Bloomberg article from May outlines some of the Trump administration's planned changes to the federal government's role in energy markets. Drawing from the new administration's first full budget blueprint, the article highlights actions such as allowing drilling in the Arctic National Wildlife Refuge, cutting offshore royalty payments to four Gulf Coast states and selling much of the crude oil in the U.S. Strategic Petroleum Reserve.
Throughout the 2016 campaign and now during his first year in office, President Trump has promoted policies largely favorable to domestic industries – including oil and natural gas. As this article notes, however, one Trump administration proposal – to require oil and gas pipelines to use U.S.-made steel – has drawn criticism from the oil and gas industry. Oil and gas industry interests cited in the article said that requiring domestic steel could create construction bottlenecks and hike project costs.
Thanks to growing output from Chevron's Gorgon project as well as the completion of Chevron's Wheatstone, Inpex's Ichthys and Shell's Prelude projects, LNG exports from Australia are on an upward trajectory. In fact, an Australia government report cited in this Reuters article predicts that the country's energy exports will set a new record in 2018. In fact, the country's growth in LNG exports reportedly will almost put it on par with Qatar – the world's current top LNG supplier.
Despite production cuts by global oil exporters several months earlier, crude stockpiles were still high and customers weren't seizing the buying opportunity, this mid-June article observes. A crude-laden supertanker drifting off northwestern Africa provided a glimpse of the surplus of floating oil storage worldwide, particularly in the Atlantic Basin, the article's authors note. The article cites "lackluster buying from China" as a prime reason for the physical oil market trend.
Announcements about capital investments tend to be popular on Rigzone, and this August wire story about a planned refinery complex on Malaysia's east coast was no exception. Although a partner in the project quoted in the Reuters article offered little in terms of refinery specifications, he did note that the facility will enjoy "easy access to China, South Korea, Japan, Australia" and other countries in the region. Hong Kong-based NewOcean Energy Holdings Limited and Malaysia's Kuantan Port Consortium Sdn Bhd are teaming up to build the 5.1 billion ringgit (US$1.2 billion) facility, the article states.
(Note that Rigzone's 2017 Downstream Countdown lists the 15 most popular downstream-focused articles as of Dec. 5, 2017.)
Generated by readers, the comments included herein do not reflect the views and opinions of Rigzone. All comments are subject to editorial review. Off-topic, inappropriate or insulting comments will be removed.