The $13 Billion Offshore Jobs Engine
|
Wednesday, September 19, 2018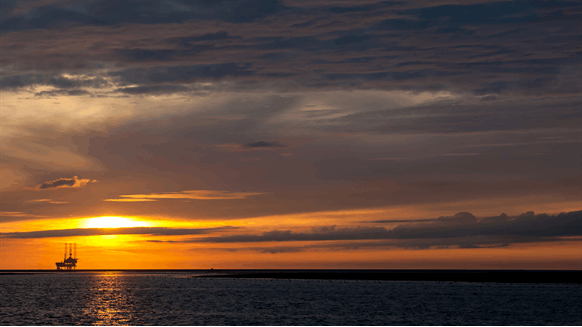 There's plenty of work available sunsetting offshore platforms.
Worldwide spending on oil and gas decommissioning activities should reach $13 billion per year by 2040, according to Lloyd's Register (LR). That should translate into considerable long-term demand for engineering talent.
"While it's probably less exciting for potential engineers to think about dismantling something rather than designing brand new assets, late life and decommissioning is full of challenges – including asset life extensions as new operators move into the market," John Cox senior project manager for construction and global decommissioning lead with WorleyParsons' INTECSEA consultancy, told Rigzone. "We have a whole array of experts and our talented engineers are constantly coming up with new ideas on how to make mature assets more productive, efficient and reliable."
Cox pointed out that decommissioning an offshore platform requires a variety of skill sets, adding that demand is strong for engineers and others who possess the right know-how.
"Metallurgy and associated asset integrity expertise is one area which is in demand for both aging and end-of-life assets," Cox explained. "Another sought-after specialist area is looking at the maintenance regimes of aging assets to ensure safe, cost-effective late-life maintenance and what the best strategy is "I think decommissioning is a great opportunity for engineering companies such as ours," Cox said. "There's so much involved that decommissioning needs to be seen as a legitimate discipline."
A 'One-stop' Trend
Cox pointed out that the decom sector boasts good career prospects at a time when service providers are increasing the list of options they can provide to offshore operators. For instance, he noted that companies such as INTECSEA are increasingly adding complementary services to elevate their profile.
"Decommissioning isn't just pulling something out of the water," Cox told Rigzone on the sidelines of the 2018 Offshore Technology Conference in Houston earlier this year. "It's an approximately five- to six-year process. You have to plan for decommissioning … The further you plan ahead, the more cost-effective your decommissioning process will be."
With a field's reserves and production in decline, the field's operator needs to decide whether a decom project will entail simply divesting facilities or pursuing a more full-scale approach, Cox continued.
"Are you going to leave the structure in, take the topsides off and take the jacket off," Cox said. "That depends on local regulations, and you need to consult stakeholders such as government, nongovernmental organizations, unions, hotel owners and others. If you don't have to remove it, don't. There is potential to sell equipment off. If you have acreage nearby, you can tie it back. It's a very mature market."
Because the decom profit potential is minimal, offshore operators are keen to find "one-stop solutions" to handle such projects, said Cox. He noted that INTECSEA's parent company, WorleyParsons, has formed a consortium along those lines with LR and Ardent.
"A couple of key benefits of this approach are the efficiency and cost savings which emerge due to the removal of interfaces and the adoption of a right-to-left approach," Cox said. "Considering these factors at the early stages of a project can have a huge impact on success."
"Unlike a greenfield, with decommissioning you've sucked the payback out," Cox explained. "You'll get nothing out of it. Your goal is to reduce overhead. You want to try to get as much of the decommissioning done by one organization."
When LR officially announced the decom consortium with WorleyParsons and Ardent April 30, it stated the three partners bring expertise covering "all aspects" of decommissioning an offshore structure. The consortium's focus areas include:
Late-life management
Planning
Readiness for removal
Execution
Post-removal waste management and monitoring
Taking well operatorship, duty-holdership and title of offshore structures
Providing independent third-party assurance
"This consortium offers a new, collaborative approach to decommissioning for operators," Steve Gilbert, director of asset management and decommissioning with LR, said in a written statement. "It represents a fundamental step change for the industry, aligning assurance, project management and safe, fit-for-purpose removal and disposal.
Gilbert also pointed out that decommissioning is a potentially "daunting" process rife with cost uncertainty, a "colossal project scope" and "unknown long-term liabilities."
"The consortium helps to reduce the overall cost, time and liability burden for operators and allows them to focus resources on more fruitful activity, knowing that their decommissioning project is in safe hands," said Gilbert. "(T)his approach will assure safety, efficiency and reputation."
Generated by readers, the comments included herein do not reflect the views and opinions of Rigzone. All comments are subject to editorial review. Off-topic, inappropriate or insulting comments will be removed.