Texas Oil Economist Predicts Record Output in 2018
|
Thursday, January 25, 2018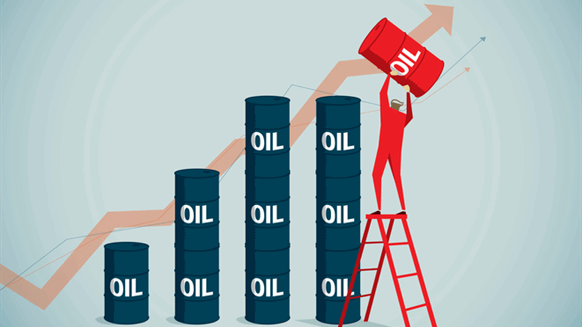 Oil production in 2018 is set to break records, according to oil economist Karr Ingham.
There were talks of record-breaking oil production in 2018 during the Texas Petro Index (TPI) 2017 end-of-year briefing.
During the briefing held in Houston Jan. 23, Karr Ingham, oil economist for the Texas Alliance of Energy Producers and creator of the TPI, said while 2017 was a story of recovery and growth for upstream oil and gas in Texas, 2018 is set to break previous oil production records.
Ingham said daily posted prices surpassed $60 per barrel in January and will stimulate further rig count growth, more drilling permits and quicker industry employment growth.
It will also push Texas and U.S. crude production upward.
"Production bottomed out in September 2016 and has been on the rise since. We are on the cusp of blowing by the production levels in the 1970s in the next few months," said Ingham.
The previous production record was in 1972 when Texas' oil production was 1.263 billion barrels of oil.
"I do not see how we don't break this record in 2018," he said.
Regarding industry employment, the TPI Dec. 2017 statistics show that an estimated 31,400 of the more than 100,000 jobs lost during the downturn had been restored in the current recovery.
"We've recovered several tens of thousands of jobs, but employment growth as a beginning of this industry recovery has leveled off," said Ingham. "As the industry matures in its processes, it will certainly almost take fewer employees than it has taken in the past."
Generated by readers, the comments included herein do not reflect the views and opinions of Rigzone. All comments are subject to editorial review. Off-topic, inappropriate or insulting comments will be removed.