Texas Official Unveils Flaring Criterion
|
Thursday, February 20, 2020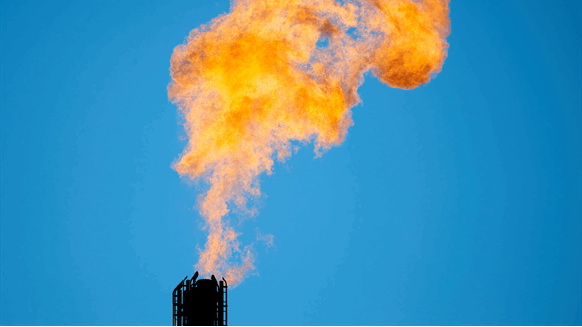 An official with the Railroad Commission of Texas (RRC), which oversees various oil and gas industry activities in the state, on Tuesday unveiled what reportedly is a new criterion for gas flaring.
An official with the Railroad Commission of Texas (RRC), which oversees various oil and gas industry activities in the state, on Tuesday unveiled what reportedly is a new criterion for gas flaring.
"I calculated the relationship between oil production and flaring, and identified that metric as Flaring Intensity," RRC Commissioner Ryan Sitton commented in the executive summary to his report on flaring for the first quarter of 2020. "By measuring the flaring intensity of nations, states and various companies, and comparing them all to the global industry average, we now have an effective benchmark to compare performance."
Some conclusions in Sitton's report, presented via links to graphs from the document, include:
Cautioning that no remedy should be pursued without considering broader economic and environmental impacts, Sitton's report also cites the following as some potential options for reducing flaring:
Waiting for new infrastructure
Shutting-in the highest-flaring-intensity oil wells
OPEC and oil buyers – particularly China and India – further restricting and placing flaring requirements on Iraqi and Iranian oil production
The RRC setting a regulation requiring operators to meet a benchmark for flaring intensity or percent of production flared (PPF).
Sitton also welcomed a public review of the report, urging all interested parties to provide feedback. At least two such industry stakeholders wasted no time in responding Tuesday.
"The Texas oil and natural gas community believes more data is necessary to ensure sound policies and science guide decisions about operations," Texas Oil & Gas Association (TXOGA) President Todd Staples stated following the release of the RRC flaring report. "While this report points out that Texas' flaring intensity is already among the lowest rates in the world, industry in Texas is working collaboratively to identify ways to minimize flaring and reduce intensity levels even further."
Staples also noted that a key component of a flaring-reduction strategy will be adding pipeline capacity to handle existing production and new future output.
"Opposition to safe, clean and secure energy infrastructure like pipelines only serves to weaken Texas and, as the report points out, could hamper efforts to reduce flaring," remarked Staples. "No one is investing more and working harder than the Texas oil and natural gas industry to find solutions to reduce our environmental footprint while ensuring a stronger energy future here and around the globe."
Ed Longanecker, president of the Texas Independent Producers & Royalty Owners Association (TIPRO), echoed Staples' sentiment that more infrastructure would help to mitigate flaring.
"The increase in flaring is due in large part to a lack of adequate infrastructure with wells producing higher levels of associated gas with no access to the systems required to capture that gas," Longanecker said in a TIPRO written statement emailed to Rigzone. "As outlined in the report from Commissioner Sitton, while Texas flaring volumes are at a high for recent history, current levels are not unprecedented. And though Texas' flaring intensity has trended up since the 1980s, the state as a whole is still well below historical levels and most of the world."
Longanecker also noted that additional data and analysis on flaring are welcome, along with "constructive conversations and collaborations" among stakeholders.
"In Texas, over 95 percent of natural gas is captured in gathering systems and transported by pipeline to processing facilities," Longanecker continued. "We can expect a decrease in flaring volume and intensity as additional pipeline capacity comes online, coupled with a reduction in drilling activity related to capital constraints and other market challenges. As stated in the report, with flaring levels in Texas already lower than most of the world's oil and gas producing countries, and lower than historical levels, forcing a reduction could actually cause an increase in flaring overseas, while having a negative impact on domestic energy development and the tremendous economic benefit the industry provides at the state and national level."
The RRC website provides access to the full report and underlying data.
To contact the author, email mveazey@rigzone.com.
Generated by readers, the comments included herein do not reflect the views and opinions of Rigzone. All comments are subject to editorial review. Off-topic, inappropriate or insulting comments will be removed.