Texas Beats Goal for Cleaning Abandoned Oilfield Sites
|
Monday, September 30, 2019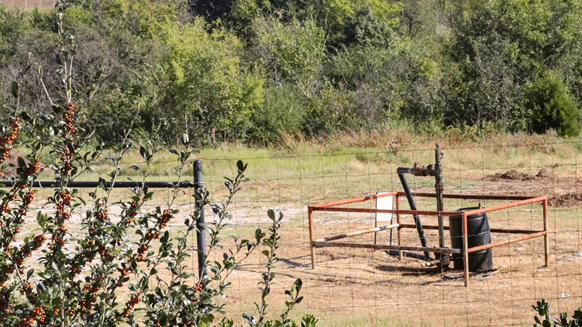 The Railroad Commission of Texas reported Friday that it more than doubled its goal for cleaning up abandoned oilfield sites in Fiscal Year 2019.
The Railroad Commission of Texas (RRC), which regulates the exploration, production and transport of oil and natural gas in the Lone Star State, reported Friday that it has more than doubled its Fiscal Year (FY) 2019 goal for cleaning up abandoned oilfield sites.
RRC stated that it assessed and cleaned up 415 abandoned sites during FY 2019, which ran from Sept. 1, 2018, through Aug. 31, 2019. The agency noted that its performance measure goal set by the Texas Legislature for the period was to assess and clean up 188 sites during the period.
"The Commission set a very aggressive goal to assess and clean up more sites in FY 19," RRC Executive Director Wei Wang said in a written statement. "And our staff worked very hard to achieve this milestone. State-Managed Cleanup is one of many programs that support our agency's priority of protecting public safety and the environment."
According to RRC, most operators clean up their own oilfield sites when their wells become unproductive. The agency noted the State-Managed Cleanup Program relies on funds generated from industry via regulatory fees, permit fees, enforcement penalties and bond amounts assessed on oil and gas operators.
"An abandoned site becomes a candidate for state cleanup when the responsible party fails or refuses to take action or is unknown, deceased or bankrupt," states the RRC website.
A document published by the RRC notes that cleanups, which often follow well-plugging activities, usually entail:
Removing waste from tank batteries, separators and other surface equipment
Remediating affected soils and abandoned well sites.
RRC also stated that the 415 cleanup activities it conducted during FY 2019 represents a dramatic jump from the 228 cleanup activities the preceding fiscal year. The agency added the number of identified potential sites that are candidates for state-managed cleanup rose 7.3 percent year-on-year: from 2,159 to 2,316 sites. Moreover, RRC noted that it has assessed, investigated and completed cleanup activities at 6,821 abandoned oilfield sites in Texas throughout the state-managed program's 27-year history.
To contact the author, email mveazey@rigzone.com.
Generated by readers, the comments included herein do not reflect the views and opinions of Rigzone. All comments are subject to editorial review. Off-topic, inappropriate or insulting comments will be removed.