Texas' Austin Chalk Booms While Shale Plays Remain Mostly Dormant
by Heather Saucier
|
Rigzone Contributor
|
Thursday, December 07, 2017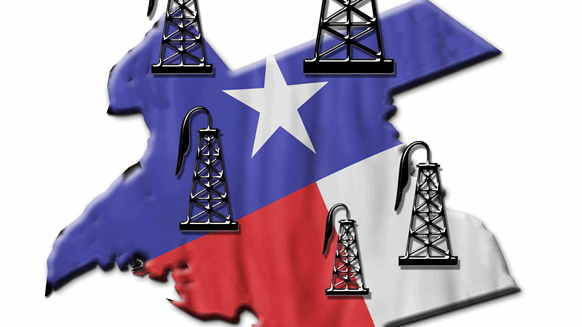 New technology applications are breaking records in the Austin Chalk.
"It took most of the risk out of drilling in the Chalk," Wagner said. "It was very much like a sure thing." From 1990-95, nearly 4,000 wells were drilled in the Giddings Field. Today, EnerVest operates nearly 1,100 of them.
It wasn't too long before operators discovered that the horizontal wells produced even more hydrocarbons when mildly stimulated with water and sand. The Austin Chalk was simply a phenomenal play.
Whatever excitement it had generated, though, the Chalk was quickly erased by the shale boom. The combination of horizontal wells, multi-stage drilling completions and hydraulic fracturing became the golden ticket for extracting oil from source rocks in the Eagle Ford, Bakken and Marcellus formations, doubling the United States' oil production to 9.5 million barrels a day from 2011 to 2015.
The Austin Chalk was cast aside – until oil prices dropped to $30 a barrel and shale plays were no longer economical.
A handful of operators in the Eagle Ford needed to bide their time and hold their leases, so they took advantage of the double-stacked play roughly two years ago and began drilling in the Chalk with the same rigs, crews and technology they had used in the Eagle Ford. With many service companies offering a 30 percent discount and Chalk wells not requiring near the drilling depth, drilling in the Chalk was economically feasible and, to some, worth the gamble.
Old Dog, New Tricks
Many areas of the Austin Chalk that were once undesirable because of low porosity and low permeability have become sweet spots today.
Karnes County and areas outside the naturally-fractured fairway in Giddings County are very similar to the Niobrara play in Colorado's DJ Basin, requiring that they be treated as a shale play, using multi-stage, high density stimulation. After such treatment, production from EnerVest Austin Chalk wells in Karnes County produce 250,000 to 300,000 barrels of oil in their first year, with ultimate recoveries of up to 1 million barrels of oil equivalent, Wagner said.
"Operators are drilling in areas where they would not have drilled in the '90s because these areas had fewer natural fractures," he said. "But they are completing these wells just like they would in the Eagle Ford and are finding that they are actually more productive. Now you've got operators moving all up and down this trend."
EOG, which has drilled more than 2,000 wells in the Eagle Ford and Austin Chalk formations, has expressed confidence over additional success in the Chalk.
"We've delineated what we think is a zone or multiple pay zones," said Lloyd W. Helms, Jr., EOG executive vice president for Exploration & Production, in a statement. The Austin Chalk "lends itself really well to horizontal drilling and the high-density completions that we are doing in most of our other plays. We're excited about the potential here."
To date, the formation has produced 1.7 billion barrels of oil equivalent from roughly 9,500 wells, and it appears that the hydrocarbons will continue to flow.
"These wells are absolutely amazing," Wagner said. "We are going to see million-barrel wells. This has been a game-changer."
1
2
View Full Article
Generated by readers, the comments included herein do not reflect the views and opinions of Rigzone. All comments are subject to editorial review. Off-topic, inappropriate or insulting comments will be removed.
RELATED COMPANIES