Tethys Oil: 'Exciting Years' Ahead in Omani Blocks
by Andreas Exarheas
|
Rigzone Staff
|
Tuesday, November 07, 2017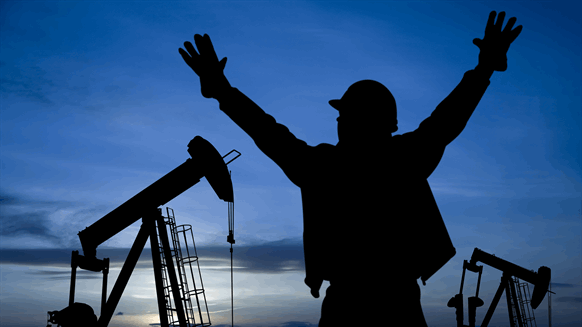 Tethys is optimistic about its prospects in Oman Blocks 3&4.
Tethys Oil revealed in its latest operational update that it has "many exciting years of growth" ahead in Blocks 3&4 in Oman.
"The Omani onshore Blocks 3&4 continues to show that it remains a very robust and resilient asset," Tethys said in a letter to shareholders posted on the company's website.
"The success we have enjoyed so far with our 2017 exploration drilling program suggests that we have every reason to remain optimistic on the growth prospects within the Blocks," the letter added.
Following two successful exploration wells in the first half of the year, a third well is currently being drilled on a structure located five kilometers south of last quarter's Ulfa discovery. Two additional exploration wells are also planned to be spudded in the fourth quarter and final preparations are being made to launch a new 3D seismic campaign, targeting an area east of the Ulfa discovery.
During the third quarter the expansion of the Farha South field also continued, adding two new, previously undrilled, fault blocks that were found to be oil bearing. So far in 2017 Tethys has added five, previously undrilled, fault blocks to the operations at the Farha field.
The new fault blocks at Farha South were described by oil and gas analysts at GMP FirstEnergy as "encouraging."
"This increases the likelihood of a reserves increase at year end. Reserve growth will become increasingly important in order to both maintain current production levels and to build production capacity," GMP FirstEnergy analysts said in a brief research note sent to Rigzone.
A total of nine wells were drilled on Blocks 3&4 in the third quarter, including appraisal and production wells and wells for water injection.
Tethys produced 1.136 million barrels of oil in 3Q, which was in line with second quarter output. The quarter included the highest monthly production ever on Blocks 3&4 - 12,719 barrels of oil per day (bopd) in July - but also a weaker September with 11,894 bopd, when production was below output recommendation.
Remedial work is being carried out on Blocks 3&4 including changing flowlines and improving water handling, which have impacted the production negatively in the short term but aim at improving overall performance in the long term.
Tethys expects its average daily production to the end of the first quarter 2018 will be in line with the average daily production achieved so far in 2017, albeit with continued and possibly increasing month to month fluctuations.
Generated by readers, the comments included herein do not reflect the views and opinions of Rigzone. All comments are subject to editorial review. Off-topic, inappropriate or insulting comments will be removed.
RELATED COMPANIES